Receive cool swag & recognition for your print milestones!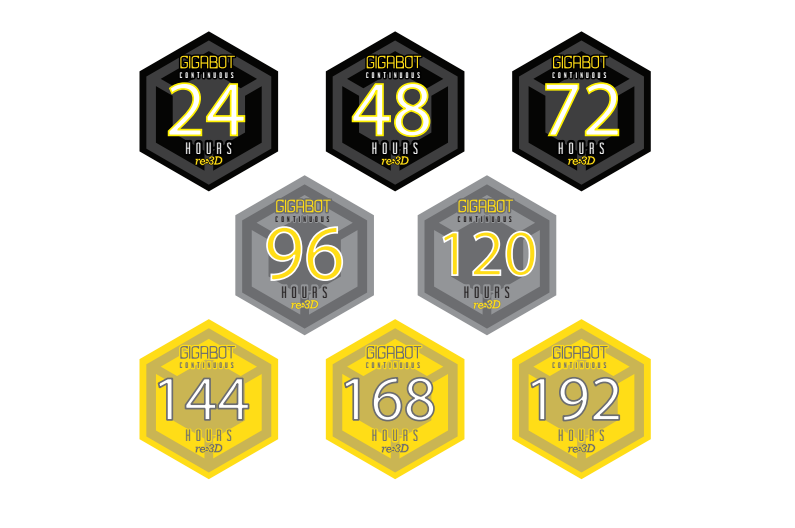 We're awarding digital & physical patches to commemorate your 3D printing milestones on Gigabot in 2017! Simply email info@re3d.org with a link to your YouTube and/or Vimeo timelapse or a picture of your Viki & final print!
Winners will be announced on our forum (including the current record holder:)
Happy Printing!
~Samantha