Think Big, Print HUGE
re:3D Inc.® is breaking through the current limitations of 3D printing to unlock new applications and growth markets worldwide. Gigabot, re:3D's flagship technology, enables industrial strength, large format 3D printing at an affordable price point.  With build volumes starting at eight cubic feet and a robust construction, Gigabot can print objects up to 30x larger than competing desktop models. re:3D's customer base comprises an esteemed group of specialty manufacturers, engineers, designers, universities, and hobbyists in over 50+ countries around the globe.
Currently, re:3D is scaling manufacturing operations, and exploring alternate materials and feedstocks with global leaders in material and life sciences.  We're so excited to see how 3D printing changes the world, and we're enjoying all the adventures along the way.
We want to encourage the spread of 3D printing and support the diverse ideas for 3D printing applications, one Gigabot at a time.
Countries with

Gigabot® Owners
2013 Kickstarter

Gigabot®
Indie.VC

Convertible Note
2015 Kickstarter

Open Gigabot®
Awards Websummit

Pitch Runnerup

2014
Core 77

Open Design Professional Winner

2015
Collision

Pitch Winner

2015
Hello Tomorrow

Industry 4.0 Track

2016 Austin Bunker Labs

Pitch Winner

2016
Austin A-List

Emerging StartUp

2016
WeWork CREATOR awards

Regional Finalist

2017
Bunker Labs DC/First Wave

Pitch Winner

2017



Wired/Gentleman Jack Pitch Distilled San Francisco

Winner

2017
WeWork $1M Global Creator Award

Winner

2018
USAA Vetrepreneur Award

Winner

2018
The Team
Tammie Vargas

Office & Shipping Manager

Jeric Bautista

Additive Manufacturing & Product Engineer

Cheyena Davis

Production Technician

Andrew Jicha

Product Assembly Technician
Open Gigabot® Kickstarter Community

Ongoing Research and Development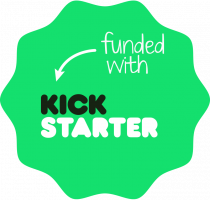 Shabaz Mohammad, Micah Ganske, Tim, Julian Voss-Andreae, Gautier Nadé, Nate Stewart, You Can Sleep When You're Dead, Shane Patience, Jim Galis, Ian Hamilton, C. Scott, Jim, Kristen Dyrr, Bryan Thomas, Alex Zoghlin, Wynanda Armas, Elizabeth, Darrel Barnette, Elizabeth Gerty Milner, Where's Nellie, Sam, Jonathan Gill, David Jackson, Zack Angelo, Hai Pham, David Lang, Ally Hubbell, All Professional 3D, Elliot Kotek, Shawn Fitzpatrick, LaVar Whittle, Martin Brooke, Ashleigh Knopp, Michael Smith, Jeff Zhao, Huiwei, Samantha Lynne Snabes, Nicholle Jaramillo Shaver, Chris Gerty, Jean-Philippe Martin, Katy Jeremko, Travis Devitt, @HelpfulTangent, Geneva Castellanos, Cliffton B Hillmann, Jeremy "Sam" Wilson, William Steele, Infinite, Mike Stewart, Erik Hausmann, Ernesto Prado, Jacqueline Hughes, Marcy Gosney, Steve Freeman, and Anan Leelasmanchai!
WE ENGINEER, WE DESIGN, WE STRATEGIZE