Over the past three years we've had the honor to connect with Micah Ganske, a New York based artist whose work challenges the frontiers of creativity & 3D printing. We first met Micah when he helped bring Gigabot to life in our 2013  Kickstarter campaign and we delivered the first Gigabot in North America to him live from the NYC World Makerfaire that fall.
Over the next several months, Micah blew our minds as he shared his vision for a large-scale art series titled "The Future is Always Tomorrow", which was displayed during a solo exhibition at 101/Exhibit gallery in Los Angeles.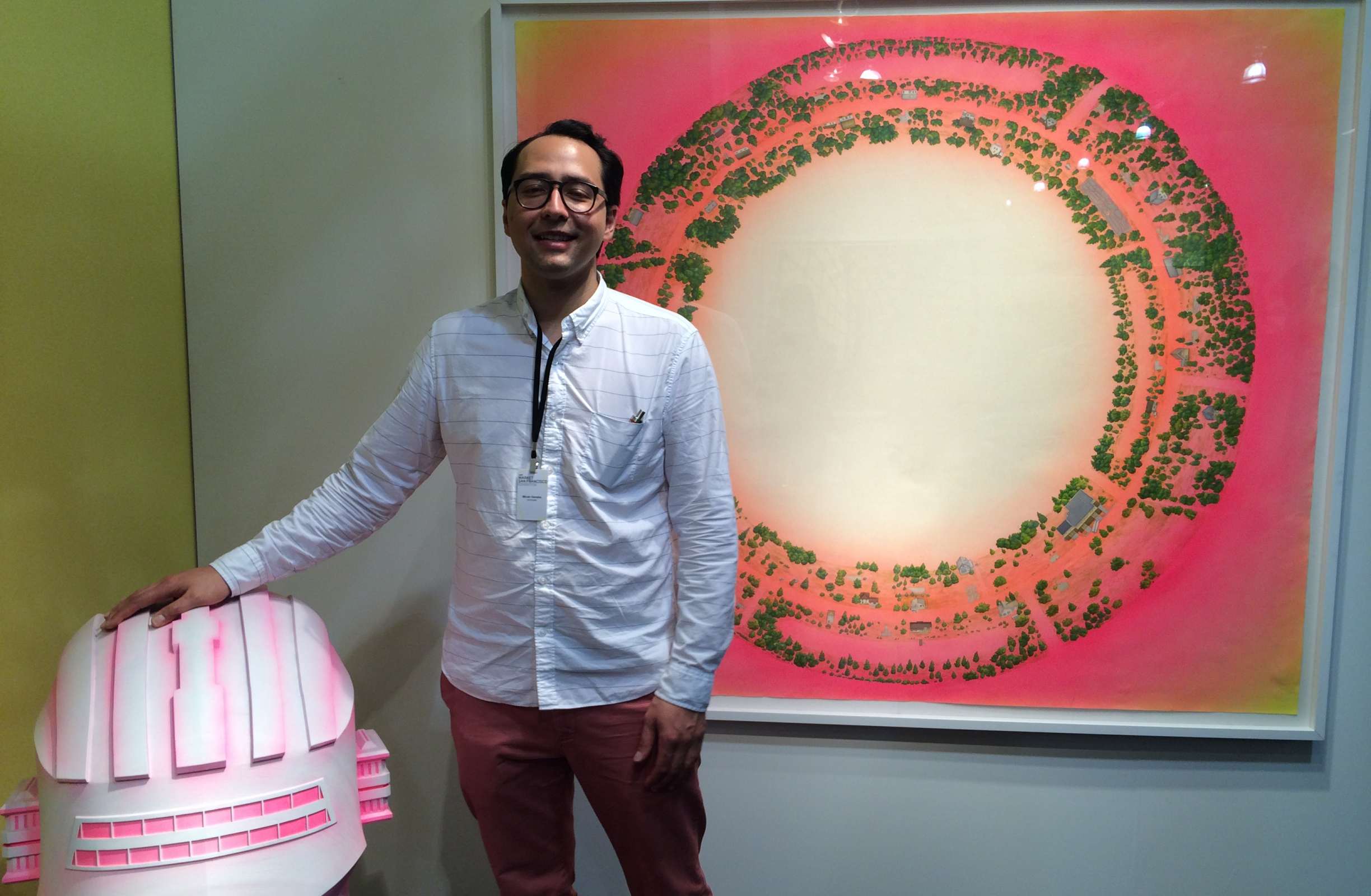 Two and a half years later, Micah continues to stun us with his human-scale gallery pieces. Last May, Morgan had the pleasure of witnessing his Augmented Virtual Reality work firsthand in San Francisco, which she described in this blog and is depicted in the video below:
A few months later, Tammie, Mike, and the rest of the team also had the privilege to meet up with Micah in Seattle where we printed his acclaimed wormhole design live at the Seattle Art Faire. Micah was a huge hit and Mike captured some of the highlights in his blog on the event.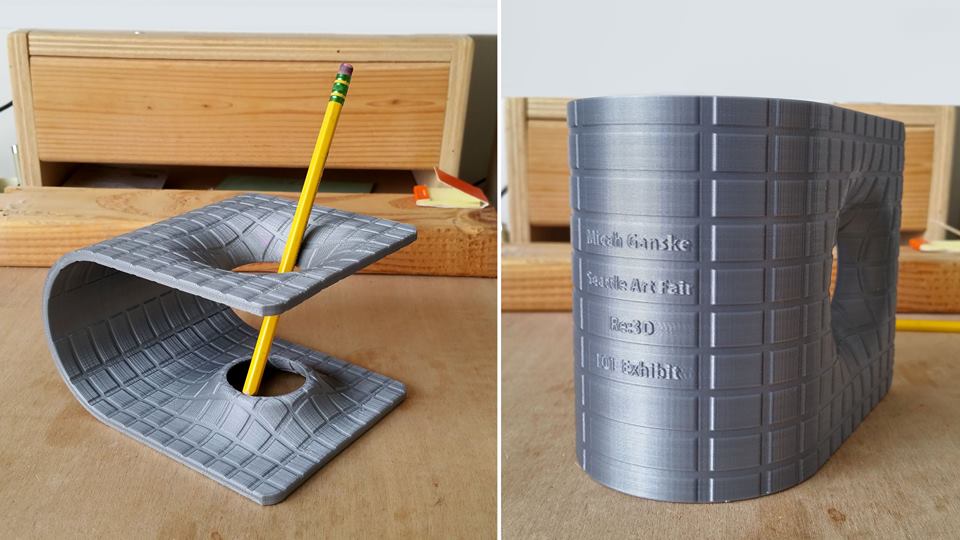 We're not the only fans of Micah's talent. Recently he was featured in this video by Alex Amoling describing his creative process:
He's also been highlighted by influencers including Adafruit and in multiple publications such as this feature in Nylon:
In addition to producing gallery pieces, Micah's found time to have fun with his Gigabot. This Halloween he spooked our team with the most realistic 3D printed sculpture we've witnessed to date, albeit an incredibly creepy siamese head.
As for the future, you will have to ask Micah what he has in store.
Last spring he backed our Open Gigabot Campaign which will provide him a second large-scale 3D printer. Whatever he makes next is sure to impress!
Want more? You can view Micah's work and contact him through his website at: http://www.micahganske.com/
Happy Printing!
~Samantha