While applying for summer internships last spring, I did not imagine I would be as involved or as integrated into the company team as I was during my time at re:3D. This past summer, I got to explore and expand upon some of my own passions while taking on the role as the project lead for re:3D's Great Big Gigabot Giveaway.
As I read the job description for film/social media intern position, I was excited that I would be able further explore my interest in creating videos. This is exactly what I did! This summer I worked with a video editing software called Adobe Premiere Pro CC for re:3D. Having prior experience with only Apple's iMovie and Windows Movie Maker, I was eager to learn a more versatile software. My role as a summer intern soon evolved to specifically revolve around the second giveaway competition. re:3D was approaching the milestone of shipping out its 300th Gigabot, and the tradition of celebrating such a memorable moment is to give back to the community by giving away one of their industrial 3D printers to some with a vision to make a difference through 3D printing. You watch this year's announcement video that I developed to announce the contest here.
I had the opportunity to work closely with Samantha and so many other amazing individuals through helping organize this competition. We recruited several amazing judges and in-kind sponsors, and I was astounded by the amount of support we got to help make this project possible. Even members of Tunapanda, the recipient of last year's giveaway Gigabot, were happy to judge and sponsor this year's competition. Check out all of this year's judges and sponsors here if you haven't already!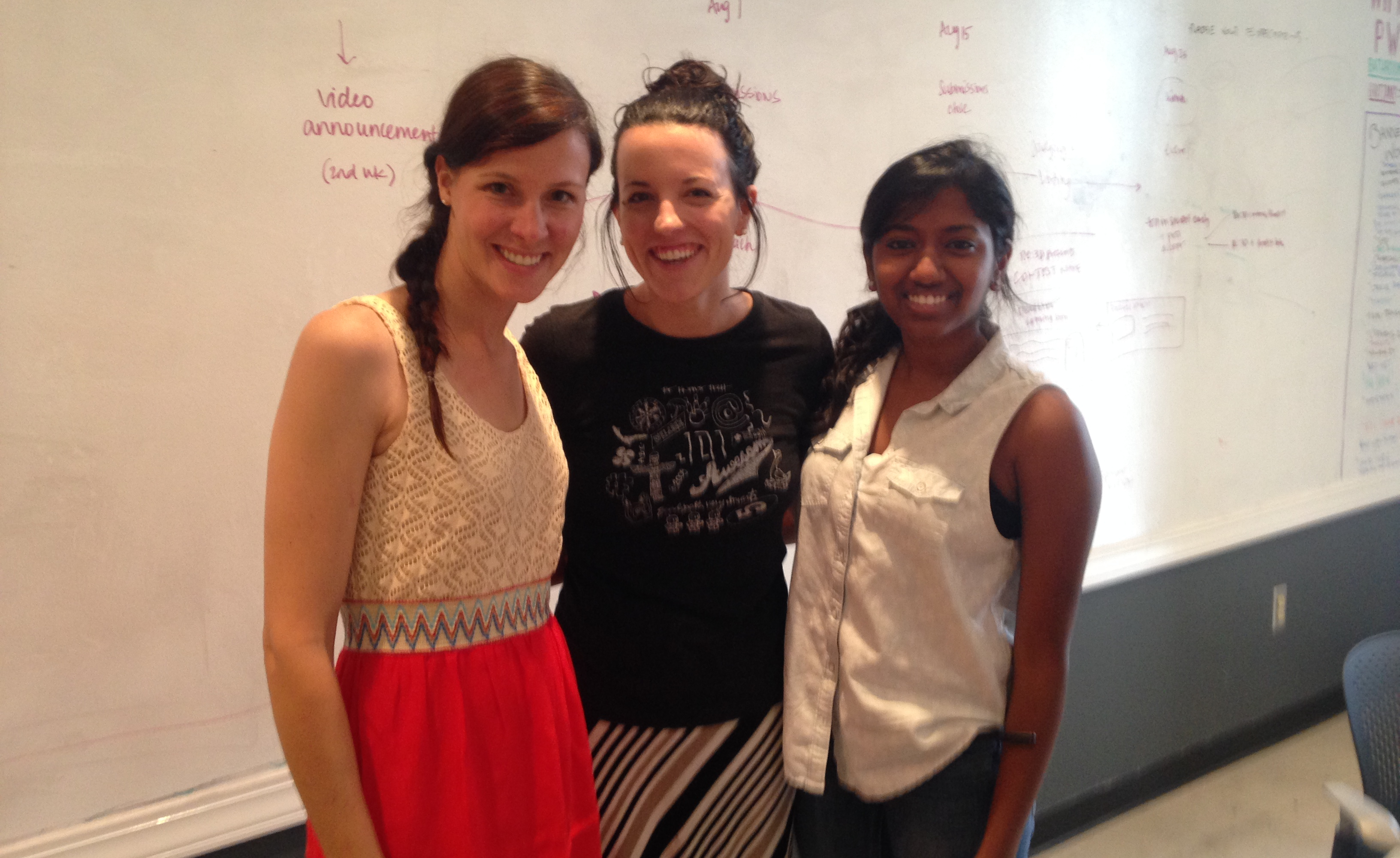 Out of all the things I experienced during my summer at re:3D, my favorite was probably being one of the first to see the applicant submissions for the competition. Even though the applicants were very diverse in their backgrounds and ideas, I realized that they all had one key aspect in common: the passion to positively influence their communities. One thing I wish I could go back and change about the competition structure is the length of the submission period. We had several people with great ideas start their applications, but not as many people complete them. It was awesome to see all the people who put forth the effort to create a video to enter into the contest.  We also were honored to see the story posted on several industry blogs: 3Dprinting Industry, 3Dprint.com, and techfortrade.
The purpose of the Great Big Gigabot Giveaway was to give back to the community by supporting an idea to impact society, and well, the 3D printing community certainly has a far reach. The recipient of the 300th Gigabot is Tochukwu, the man who is behind 3D Nigeria. This project plans to inspire a new generation of makers in tertiary institutions in Nigeria. Tochukwu and his team of makers hope to unleash the creative potential of these individuals and create value for consumers.
A big congratulations again to the winner and the runners up, Ability Maker and The Creator Program. You can view the incredible ideas of the entrants in the winner announcement video here or below:
All-in-all, I learned a lot this summer at re:3D from being directly involved on a project I could call my own. More importantly, however, I can definitely say that the best take-away was meeting such extraordinary people and cultivating those relationships. Looking forward to working on another project with re:3D in the future!
~Sanchana Vasikaran: @v_sanchana