Nearly a year ago, Hurricane Maria devastated Puerto Rico with its Category 5  power. The entire electrical grid was destroyed, water systems were inoperable, 95% of cellular sites were broken and 400 miles of Puerto Rico's 16,700 miles of roads were too damaged to drive on causing thousands of people and communities isolated from communications and disaster relief. 
While the island experienced many problems, many problem solvers stepped up to respond and local grassroots relief and recovery efforts formed immediately. One local organization, Colectiva Feminista en Construccion – a political organization advocating for women's rights and protesting capitalistic and patriarchal oppression– opened up a fund and set up a center in an abandoned building in San Juan to distribute supplies to the community. But they didn't stop there."We don't want to be just a band-aid," shared one of the organizers, Maricarmen Rodriguez, "We want to help everyone and create a more inclusive society. Hurricane Maria cleared the makeup that was covering up problems that were already in Puerto Rico." 
One of those problems surfaced while providing feminine hygiene products and realizing the need for medical models to teach about aspects of the vagina and how to use products like Diva Cups. More than that, Maricarmen wanted to find a way to talk about menstrual cups and sexual education that is often taboo in society. 
Could 3D printed vaginas be a tool for more grassroots sexual education?
When you look for your typical sex ed class medical models, they can cost hundreds per piece and the industry is monopolized by a small number of manufacturers. These models are made from unforgiving plastics that lack usability and plasticity to use to demonstrate with products like Diva Cups. Not to mention, in post-hurricane conditions, importing products like these would have been nearly impossible and taken months to arrive.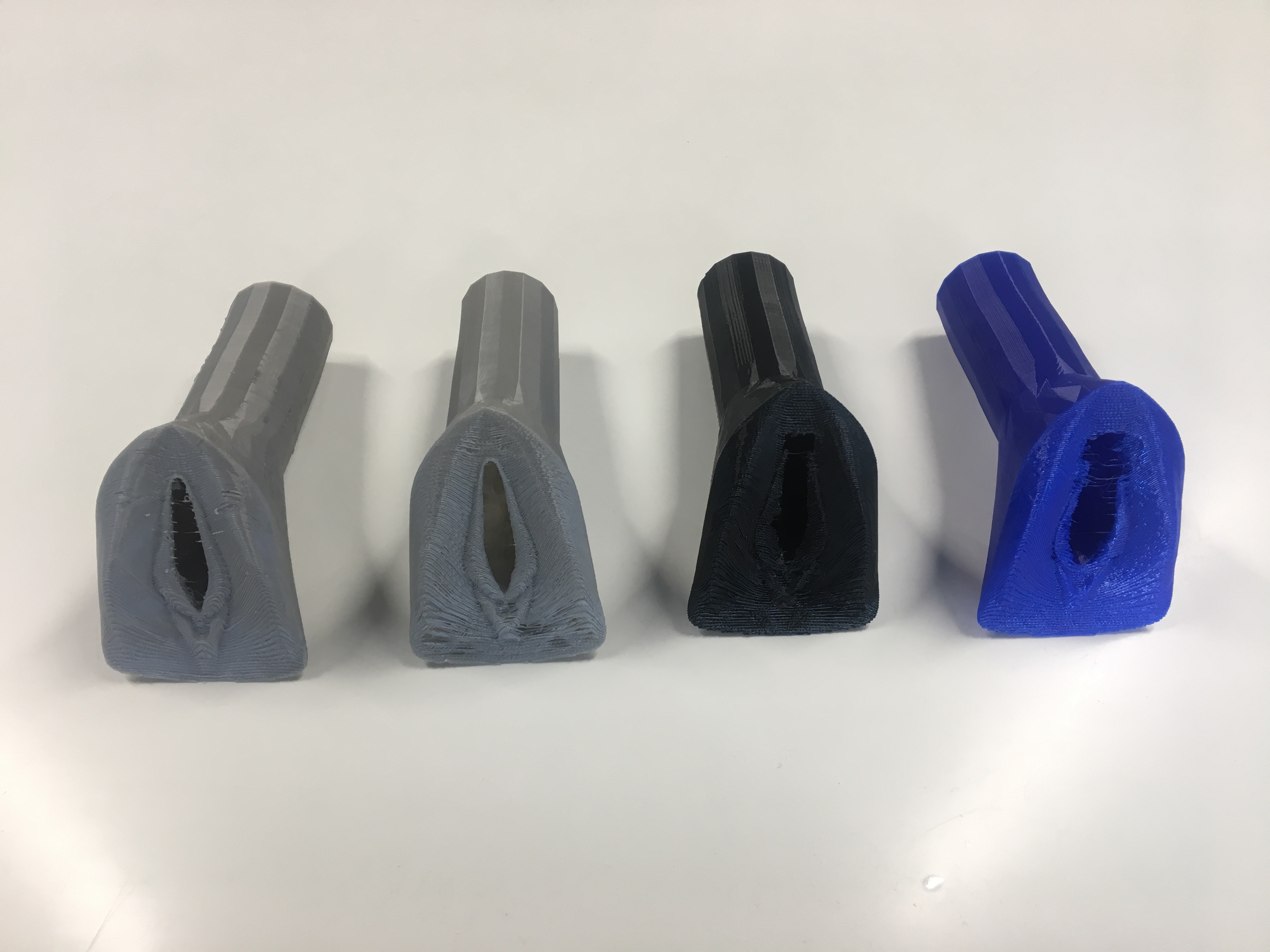 So Maricarmen reached out to re:3D in Puerto Rico and our teammate Alessandra set out to 3D print vaginas.
Right now, there are no open source vagina medical models so Alessandra started from scratch by creating a 2D picture by tracing from a medical book. She then used Rhino to create a 3D model.
The 3D printed vaginas – printed from flexible materials such as Ninjaflex and semi Flex making them more durable and less likely to break – provide more realistic and life-like medical models.
These 3D printed medical models have the ability to be just as realistic with attention to detail at a fraction of the cost: only $20-30 per print. The prints took about 3 hours on Gigabot – making body parts accessible nearly on demand.
This opens up new possibilities for schools, hospitals, and grassroots organizations to have access to affordable teaching tools – before a disaster and to aid in recovery and education after and beyond.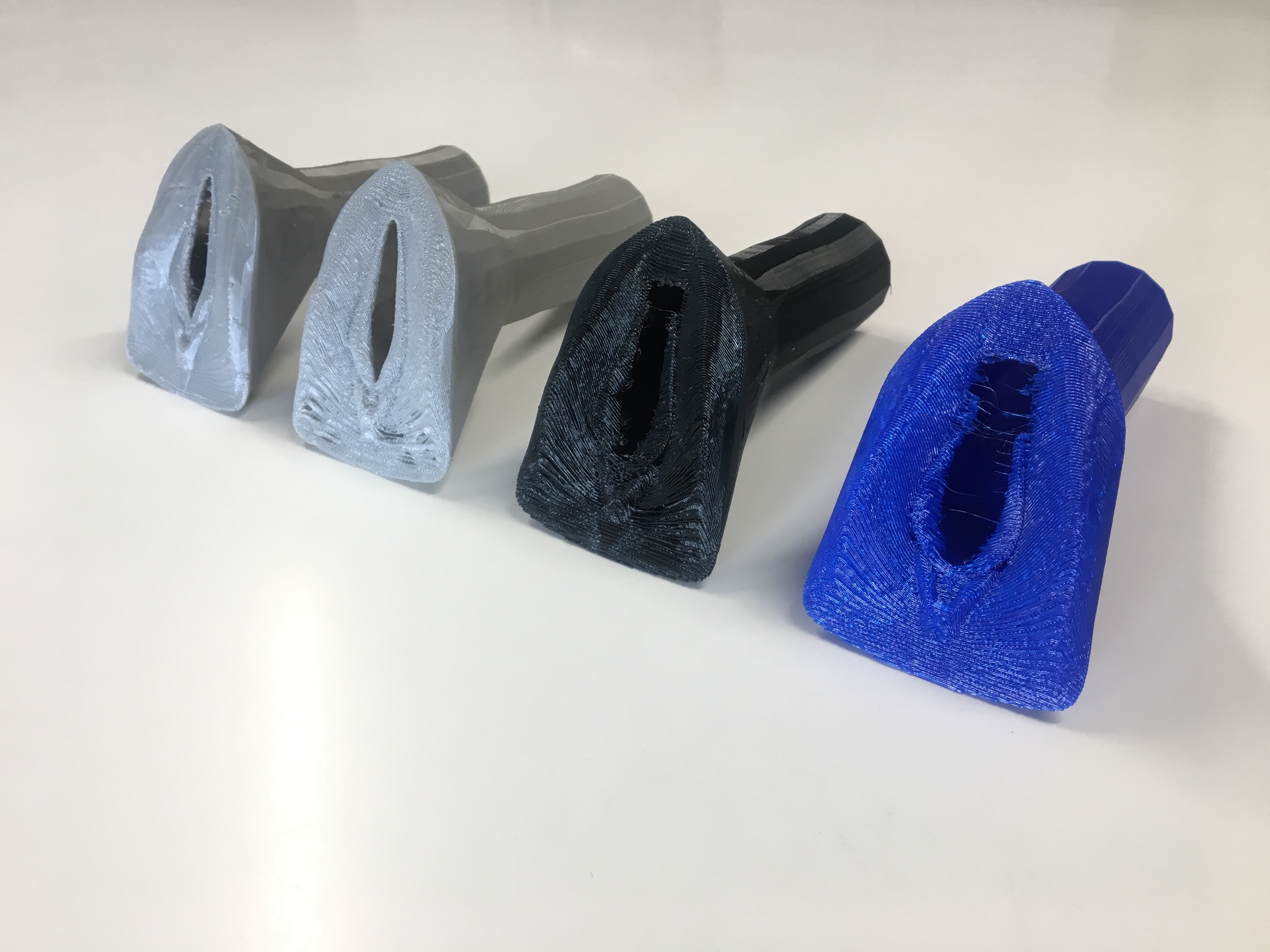 Watch the 1-minute video of Alessandra explaining the 3D printed vaginas
re:3D had a #HurricaneStrong year in 2017 – our Houston team was hit by Harvey and our team in Puerto Rico withstood Hurricane Irma and Hurricane Maria. June 1st marks the official beginning of hurricane season in Puerto Rico and in this series, we are highlighting stories of impact and insight to encourage #3DPrintedPreparedness this year.