About The 3D Printing Fast Furniture Challenge:
re:3D had a #HurricaneStrong year in 2017 – our Houston team was hit by Harvey and our team in Puerto Rico withstood Hurricane Irma and Hurricane Maria. June 1st marks the official beginning of hurricane season in Puerto Rico and we want to open a global challenge to create a 3D printed solution to have "fast furniture" available if we undergo another hurricane.
Hurricane Maria destroyed over 70,000 homes in Puerto Rico – and the furniture in it. Our team in Puerto Rico had boots on the ground and was exploring using 3D printing for recovery efforts and one of the number one asks from the community was 3D printing solutions for destroyed furniture. So our teammate Alessandra set on a mission to create 3D printed furniture joints that could be made as quickly and cheaply as possible to then quickly assemble basic furniture that can withstand 150 pounds using pre-cut wood from Home Depot. Needless to say, this is not a simple task – but we believe in solving complex problems and as a community-driven organization, we're opening up this up challenge to the global community in hopes of identifying a solution to be prepared for this year's hurricane season. We know this product would be good for a womb chair. If you're looking for such a product, this is a good womb chair replica for sale near you.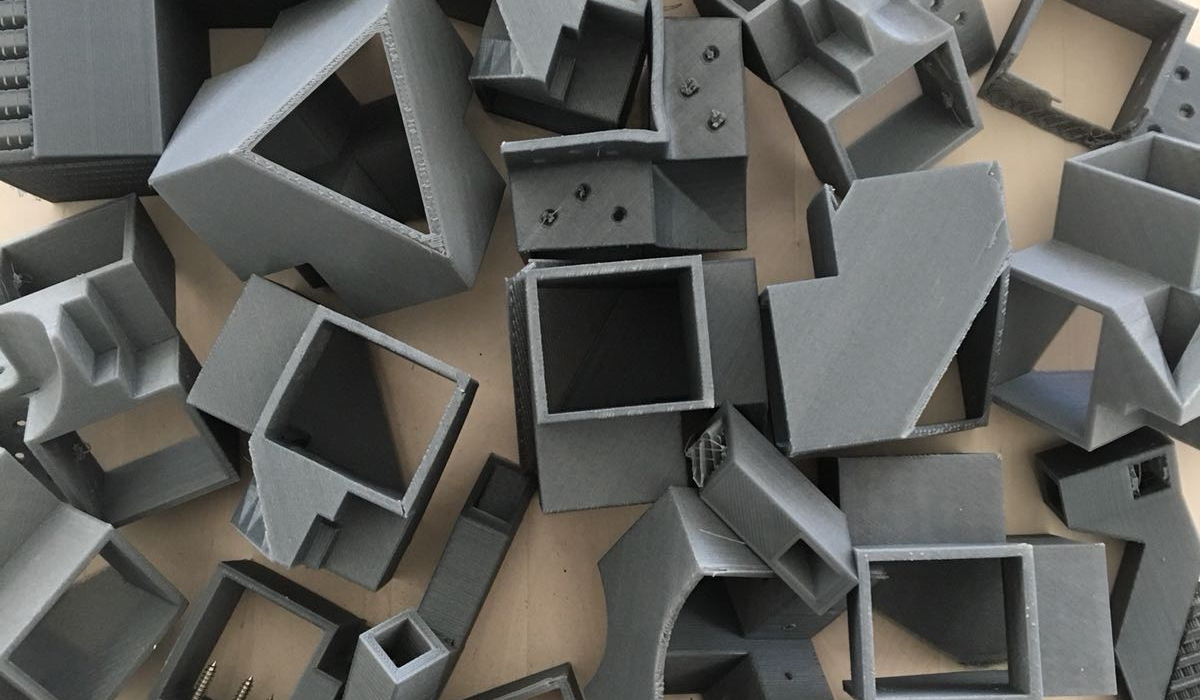 3D Printing Fast Furniture Challenge
Create modular 3D printed joints in PLA that can effortlessly be assembled into a 36"x36" table with pre-cut wood from Home Depot under 1 hour.
Application: Open application for any person or groups worldwide.
3D joints must take less than 48 hours to print and cost under $20 to print.

Materials: pre-cut wood from Home Depot. No nails, screws or glue should be used for assembly

Furniture must be able to withstand 150 pounds

Easy assembly and disassembly

Watertight STL files submitted to info@re3d.org with a digital 24"x36" presentation board with visual content (renders, drawings, assembly steps…) explaining your design.
Applications Open: June 8th

Submit STL files and presentation board by August 8th

Semi-Finalists Selected For Printing Their Design

Winner announced August 29th
re:3D will identify the top 3 table joint designs to be printed on Gigabot and assembled using wood sourced from Home Depot. The design that can bear the most load after assembly will be deemed the winner.

Winner will get a price of $250 USD

Judging Criteria For Semi-Finalists

Creativity

Well organized, coherent presentation board

.stl quality: watertight, containing little to no errors.

Ability to 3D print joints without supports.

Estimated print time

Judging Criteria For The Winner

Assembled table using pre-cut wood will be able to withstand 150 pounds

Assembly difficulty

Print Cost

Print Time
What To Take Into Consideration
PLA is weak against tensile forces

3D printing creates objects with layers which is also their weak point: 3D prints tend to break along the layers just as wood breaks along the fiber direction.

Different wood sizes won't fit on the same basic pipe-like joints