re:3D's Research and Development team never stands still, and while we're developing the next generation of your Gigabot® and Gigabot® X 3D Printers, we're continually looking for ways to refine the current iteration's user experience, precision, and quality. As of July 1, 2020, all new Gigabot® 3+, Terabot and Gigabot® X 3D printers ship with the below enhancements. Current Gigabot® owners can order these as replacement parts that are fully compatible with previous versions.
New 3D Printed Parts (Polycarbonate unless otherwise indicated)
[11925] GBX Hopper Hose Clip: To make changing out feedstock less messy.

[11948] GBX Motor Coupler Insert (Taulman Nylon 910): more durable than the previous iteration.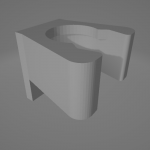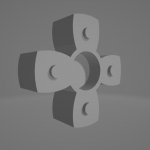 [11914], [11915] Terabot Light Rail End Cap: angled cap for positioning the LED light correctly.

Viki Enclosure: Terabot specific VIKI enclosure which takes its size into account.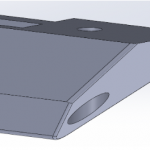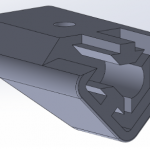 [11955] GBX Radial Bearing (updated): more durable than previous version
[11953], [11954] GB3+ Hot End 0.25mm nozzle (Optional Part): for those who want finer details while printing big.
Fit and Strength Part Adjustments:
The below parts have had geometry changes or other additions to make them stronger or fit more precisely.
[11339] GBX Y Slide Bracket

[11344], [11342] GBX Belt Mounts

[11338] GBX Motor Spacer

[11952] GBX Enclosure Bottom Panel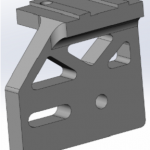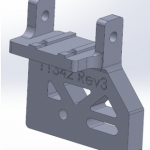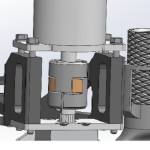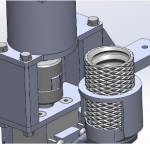 [10880] Viki Mount

[Various] Z-axis Threaded Rods now coated for improved corrosion resistance

[10257] X Motor Mount

[11081], [11136] Left and Right GB3+ Extruder Tensioner

[11518] GB3+ Unibody Extruder

[10113] GB3+ Dual Extruder Cover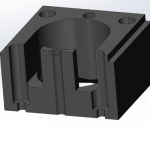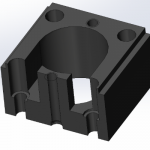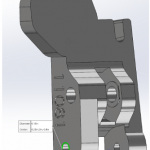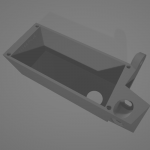 [11662] Terabot Y Axis Belt Mount

[11658] Terabot Y Slide Bracket

[11697], [11690] X and Y Motor Mounts

[11664] Y Limit Switch Mount

[11736] 40×40 Rail End Cap

Bed Leveling Knobs Removed and Replaced With Bolts

[11504] Full Enclosure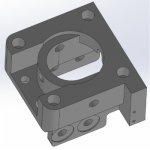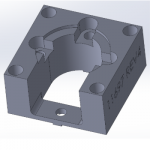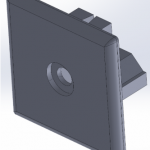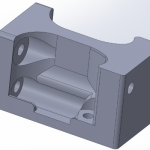 Improved Viki grounding for all units

Electrical Box layout redesigned for Gigabot® 3+