We still can't believe that a year has passed since Matthew, Katy & I packed up Gigabot and embarked on an unforgettable adventure to Collision in Las Vegas. The week was a milestone for re:3D.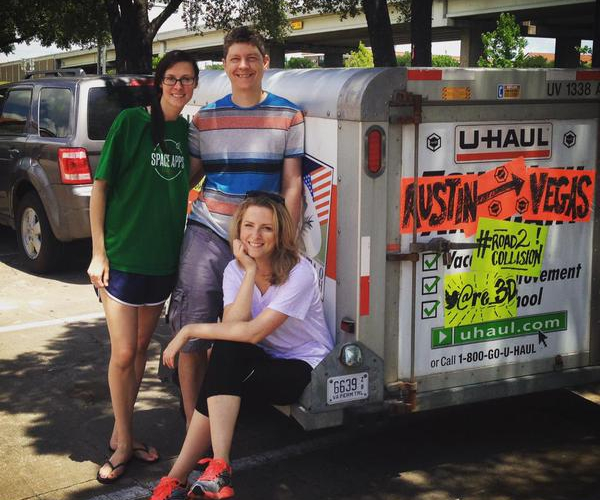 Not only were we honored to win PITCH, the same evening at an afterparty we had the chance to share our vision with Local Motors in an elevator (ironic, we know:), which consequently resulted in a tour the next day of the Las Vegas Local Motors Microfactory and several partnership conversations (stay tuned for more details!). We could hardly contain our excitement when the staff allowed us to take the Varrado Electric Drift Trikes out for a spin!
During Collision, we also finalized our acceptance in indie.vc, an inaugural cohort of 8 proudly bootstrapped companies. As the program launch was in San Francisco, just a few days after Collision, we made the real-time decision to continue driving from Las Vegas to Silicon Valley while visiting customers. Safely in San Fran, Matthew flew home while Lara & Morgan joined me & Katy for the indie.vc kickoff, the Bay Area Makerpro Event (thanks to our friends at OATV), and the San Mateo Makerfaire the following weekend. Katy & I then drove quickly back to Houston where I met up with Rebecca & Ernie for 4 days of Cosplay and 3D printing at Comicpolooza.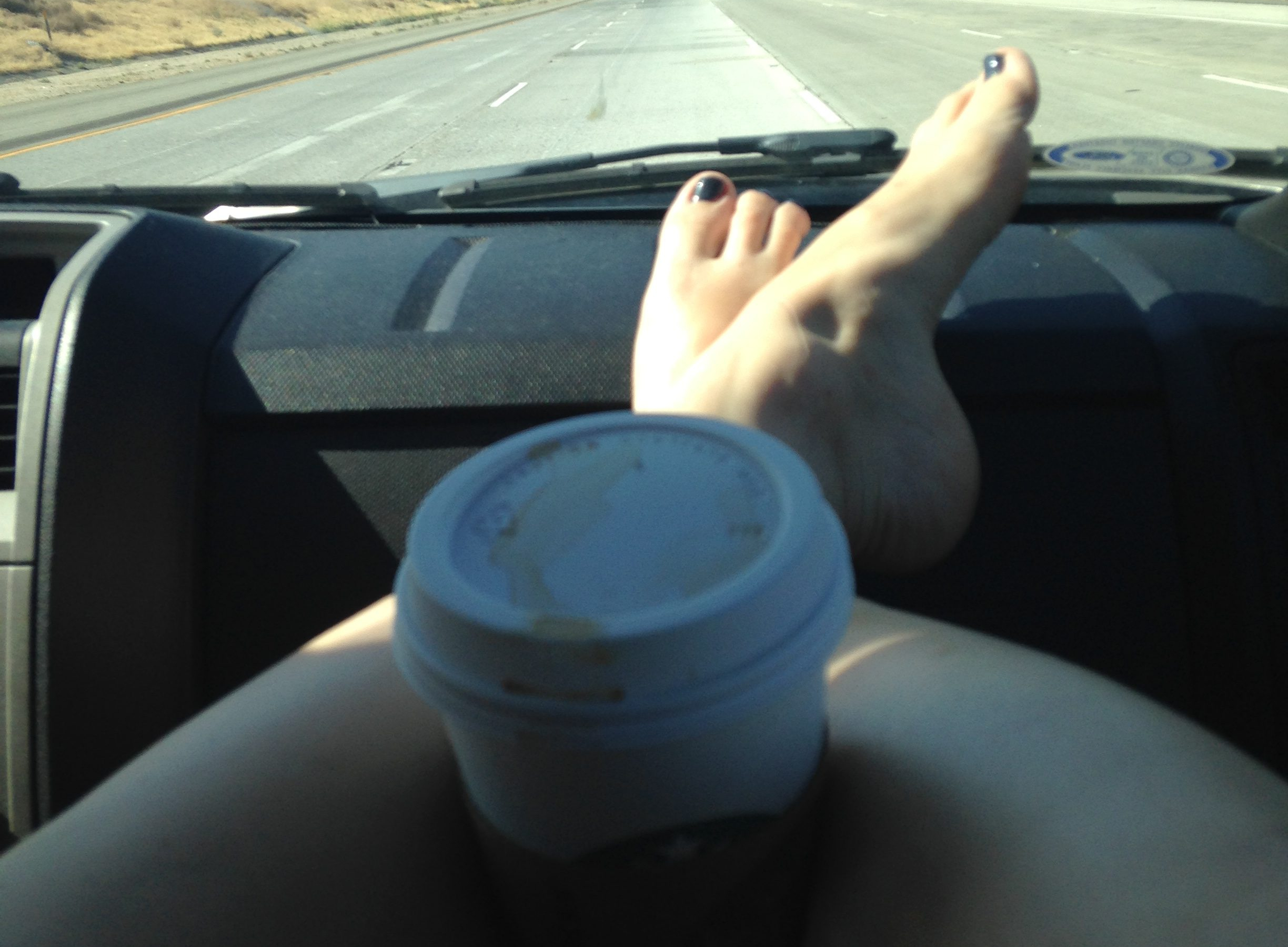 It was a crazy season for our team as we collected requests that informed Gigabot Generation 3.0 while actively engaging with the community (which was well overdue!).  We learned a ton and grew a lot internally, while taking in the beauty of natural parks and inspiring Gigabot use cases our customers shared along the way.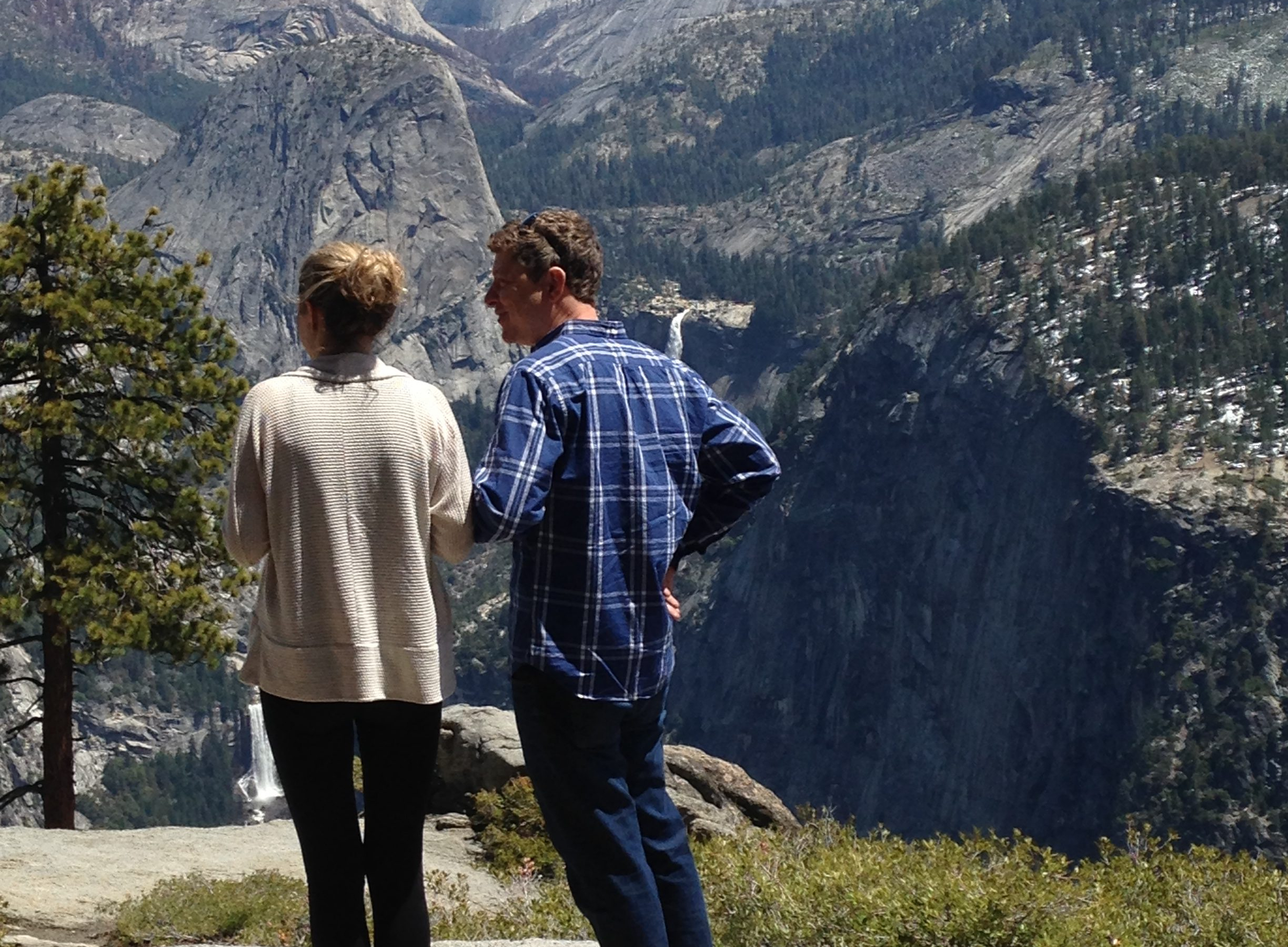 The journey revealed the importance of listening to those outside of our factory, and the value of sharing our experiences with friends & partners who can support our goals. For this reason, we are thrilled to announce a second roadtrip, this time throughout the Southeast United States as we return to Collision, cheer on this year's winners, and also attend the Digital Now Conference in Orlando. Once again, we're hoping to squeeze in a few customer visits and parks along the way.  Most importantly, we hope to catch up with new friends & old, and to possibly see you. We'll be updating the itinerary below as the next two weeks evolve. Please email marketing@re3d.org if you'd like to set up time for coffee, a demo, some soul food or a beer! Also, to anyone looking to hitch a ride post Collision to TX, we'll have a couple seats available if you don't mind squeezing in with our large 3D prints!
When: April 19th-22nd

Where: Houston, TX

More Info: http://www.txla.org/annual-conference

(The Austin team is enroute to do setup with Todd now who will remain in Hou with the gang!)

Follow Online: #txla16
When: April 21-23

Where: Orlando FL

Samantha Speaks at the Technology Showcase at 4:05pm on 04/21 with a Gigabot demo afterwards

A second Gigabot demo will take place at 9:55 on 04/22

More Information: https://www.fusionproductions.com/fusionnews/four-extraordinary-association-stories

Follow Online: #diginow
When: April 26-28th

Where: New Orleans LA

Samantha & Matthew exhibit Gigabot live at the START display: April 26 Booth S118

Hardware demo time: TBA

Matthew & Samantha will also be at the morning jogs and at night summit all week!

More information: https://collisionconf.com/

Follow online: @collisionHQ, #collisionconf, #road2collision
Forever Humbled,
Samantha, Katy, Matthew and the entire re:3D team