It's Wednesday January 17th, 2018, and we're in New York City.
Tonight we'll be on stage at arguably the most well-known arena in the world, Madison Square Garden.
Seven incredible companies are by our side. One million dollars is on the line.
These are the WeWork Creator Awards Global Finals.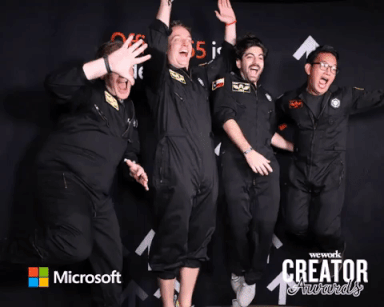 What are the WeWork Creator Awards Global Finals?
If you don't already recognize the WeWork name, it's time to get aquainted.
WeWork is, as their website says, a global network of workspaces where companies and people grow together. But it's more than just office space. They're the self-proclaimed platform for creators, and they're putting their money where their mouth on this statement with the Creator Awards.
The Awards were "designed to find those world-changing ideas, put them in the spotlight, and give them the resources to go further." In their words, they're rewarding entrepreneurs, artists, startups, and nonprofits who are thinking in new ways and creating real change, supporting innovative projects and the people behind them. They're putting millions of dollars into allowing people to fulfill their own personal versions of the WeWork mantra: "Create Your Life's Work."
Over the past year, WeWork has been holding Creator Awards around the world – from Austin (that's us!) to Tel Aviv. Thousands of applicants, hundreds of regional finalists, and millions of prize dollars later, it comes down to tonight: the Global Finals.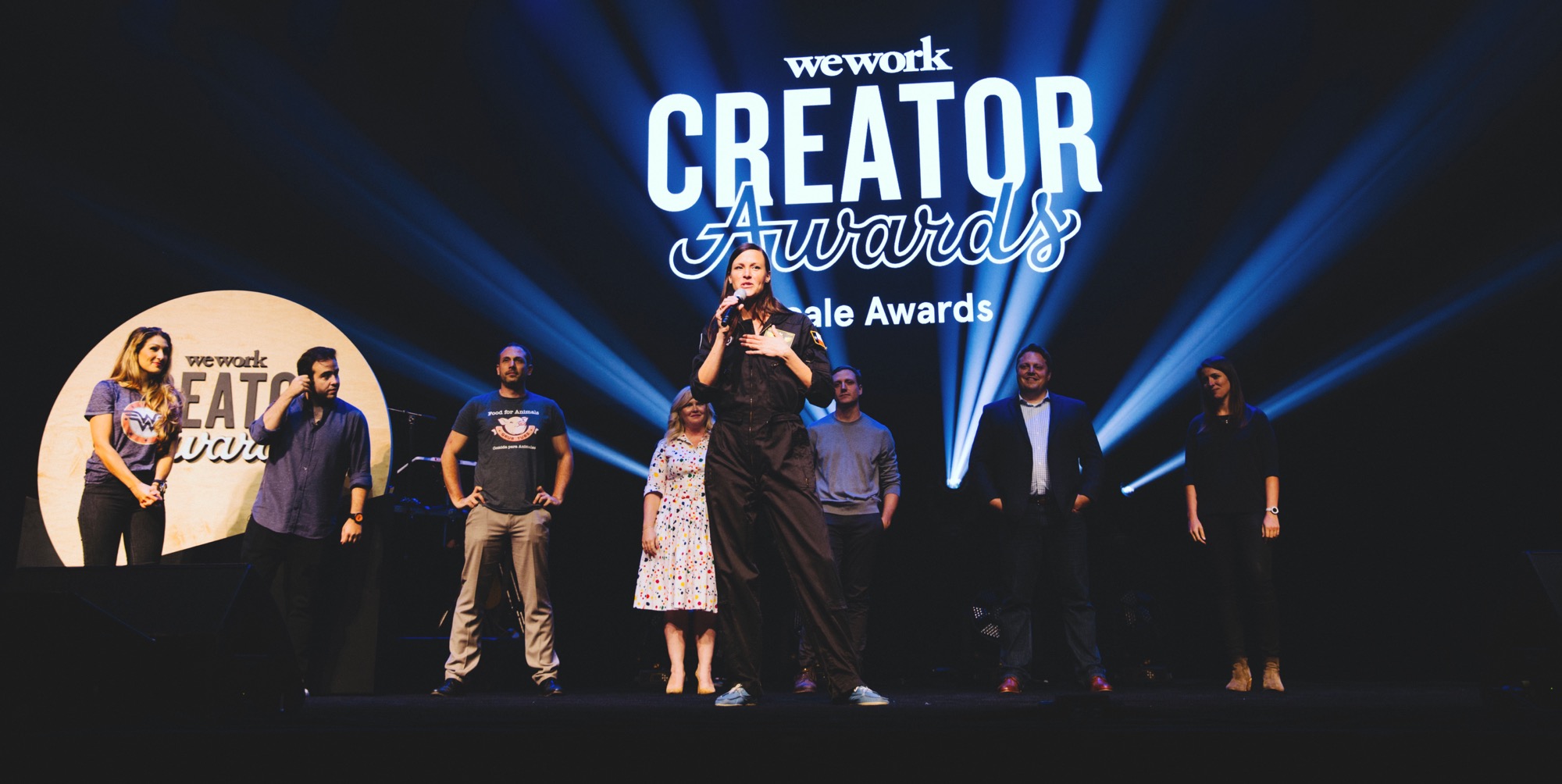 We're in the company of people and organizations doing absolutely incredible work. The lineup is staggeringly inspiring.
There's Becca Keaty, 20-year retired veteran of the Army National Guard representing Bunker Labs, a national non-profit empowering veterans and active duty service members with tools to start and grow their own businesses.
Elizabeth Lindsey from Byte Back, a Washington, D.C.-based non-profit improving economic opportunity for underserved metro area residents through computer training and career prep.
Manal Kahi and Wissam Kahi are the Lebanese sister-brother duo of Eat Offbeat, a company delivering home-style ethnic meals conceived and prepared by refugees resettled in NYC.
The CEO of Andiamo, Naveed Parvez, whose company in London is using data, biomechanics, and 3D printing to create affordable, custom, and fast medical braces and other devices.
Tel Aviv's Or Retzkin, the CEO of EyeControl, creators of the first communication device that enables locked-in individuals like ALS patients to communicate using only eye movements, without the need for a screen.
Sebastian Jünemann of Berlin-based CADUS, a nonprofit humanitarian relief organization that has developed and implemented affordable mobile hospitals on the frontlines of crisis in Syria and Iraq.
And then there's one wildcard, a mystery eighth finalist who will be chosen by popular vote from a group of six semifinalists.
Like we said, it's quite the group.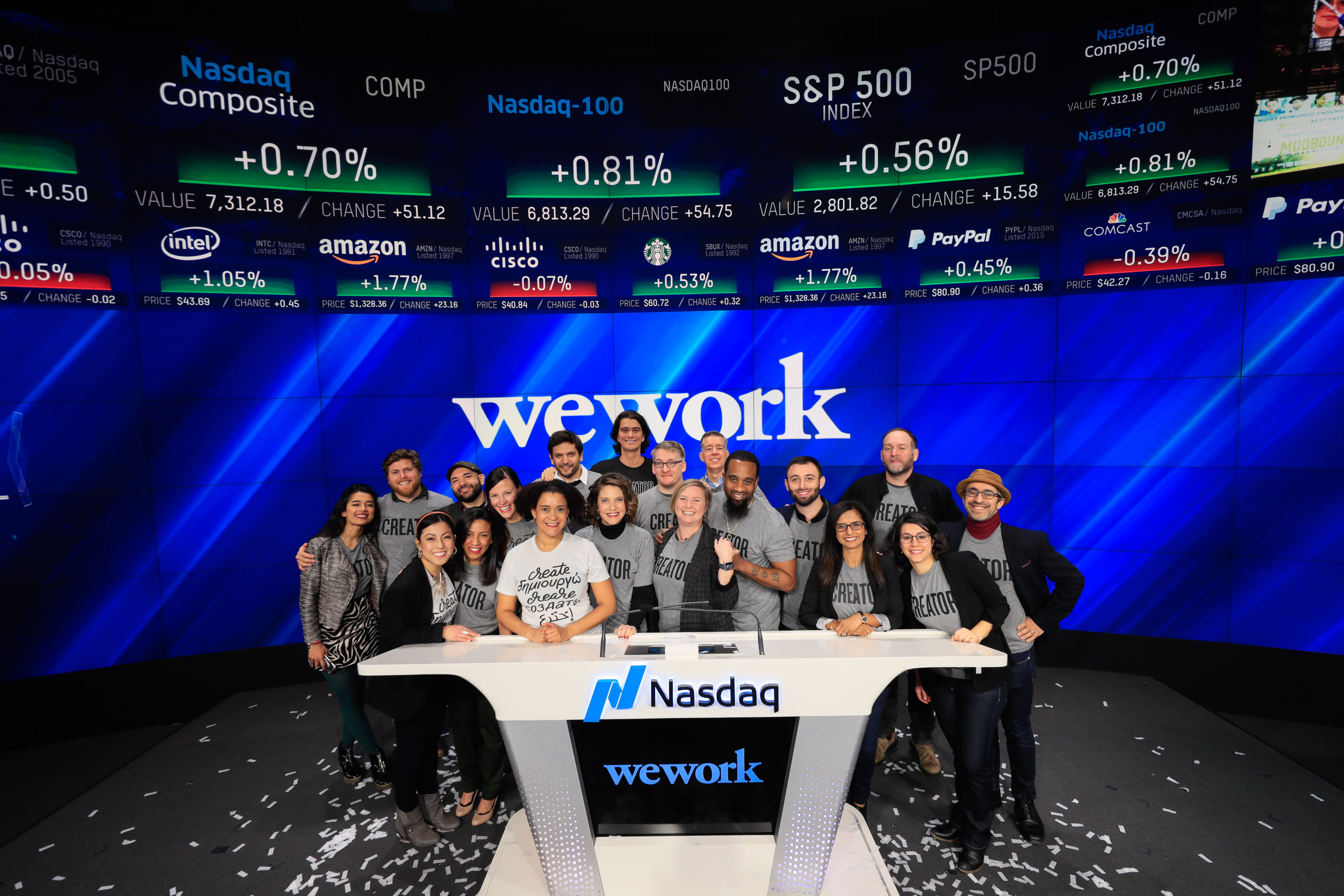 One million dollars. That's the grand prize the eight of us are competing for. Each organization has unbelievably compelling reasons for how they'd use the money – we can't say we don't feel for the judges.
We know you're curious – what's ours? We figured you'd ask.
There's a few different things we'd do with the money, with the main being the development and release of a system to 3D print from plastic waste. Thanks to the Scale Award we won at the WeWork Austin Creator Awards, we've been able to prototype a pellet extruder to 3D print using plastic pellets, including pellets made from recycled plastic. Here's a video about our progress on that project and what's still to come.
But our ultimate goal is bigger than this.
In order to fulfill the dream of able to shred volumes of plastic trash that would be dried and fed automatically into a printer, there are some resources we need. Winning the $1 million would provide us the financial resources to not only refine our pellet printer prototype to accept ground-up plastic water bottles, but also to allow us to engineer a grinder, dryer, and feeder system to allow people to truly manufacture from waste onsite.
It's been our mission from the start to create a standalone system that could serve as an on-site factory, allowing a user to 3D print directly from waste. No matter what happens tonight, WeWork has helped take us one big step closer to that dream. We're so thankful for this experience, the incredible people we've met, and the lessons we've learned along the way.
Best of luck to all the finalists tonight, and thank you WeWork for the adventure!