Below are our notes that respect our new open source filament testing. ASTM test samples are being created and in the upcoming months you can anticipate a summary on our website that reflects our adventures in 3D printing material science. 
Material Tested: 3D Fuel/Algae-Fuel
Manufacturer: Algix3D
Diameter : – 2.86mm
Color Tested: Slightly green/brownish
Date Tested: 2/28/2016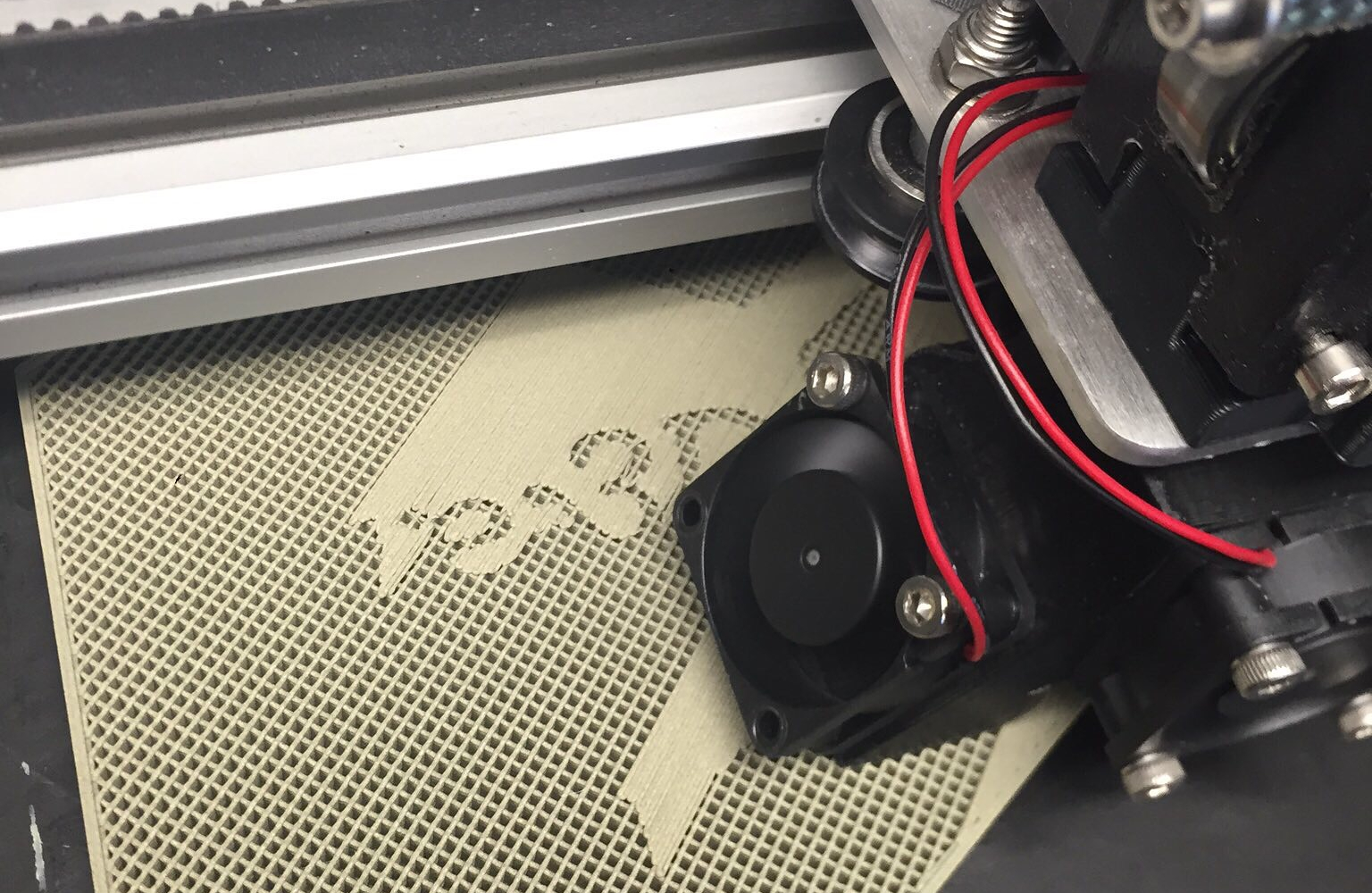 Ease of use: A little tricky due to the brittle nature of the filament, however, once you get started you are good to go!
Appearance: Aesthetic, reflects sustainability, "rough texture", definitely not smooth!
Size consistency:  Average, within .1mm within roll.
Color consistency: Great, consistent throughout roll.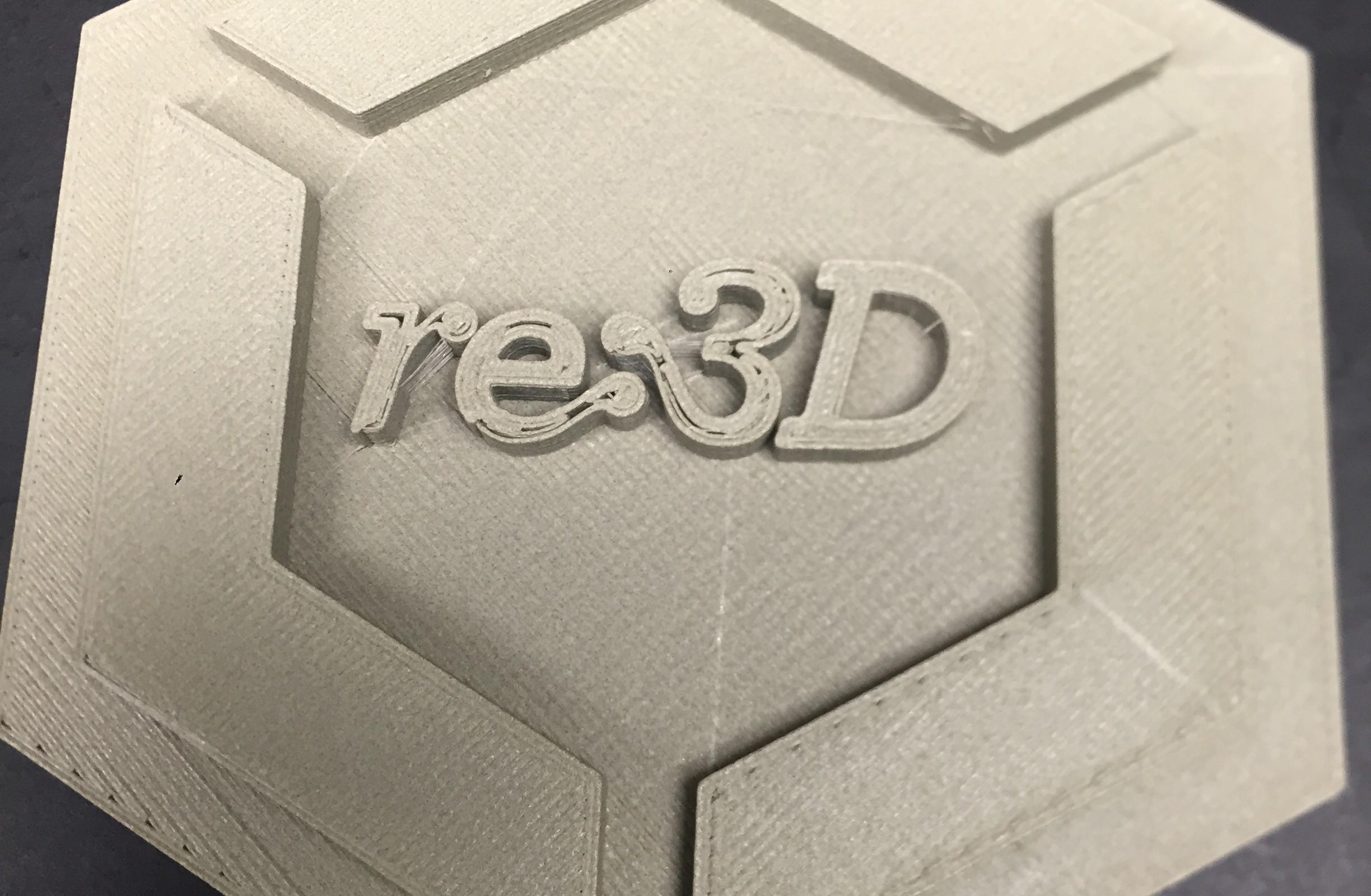 Print temperature: 175 C (nozzle) /55C (bed)
Printer Used: Gigabot
Speed: 30mm/s
Layer Height: 0.3mm
Infill: 35%
Odor: Earthy, smells like algae
Type(s) of print surface used: Print n Z
List of test files printed: re:3D's test files 1, 2, and 3 (logo, vase, airplane gear piece)
 You can watch a video  summarizing our testing:
Bed adhesion (1:terrible-5:fabulous!)
4 (could have been optimized by adjusting cooling/ temperature)
Stringing (1: lots -5: none!)
4 (could have been optimized by adjusting speed/ temperature)

Only noticed slight stringing in vase
Shrinkage (1:lots-5: none!)
interlayer adhesion (1:terrible-5:fabulous!)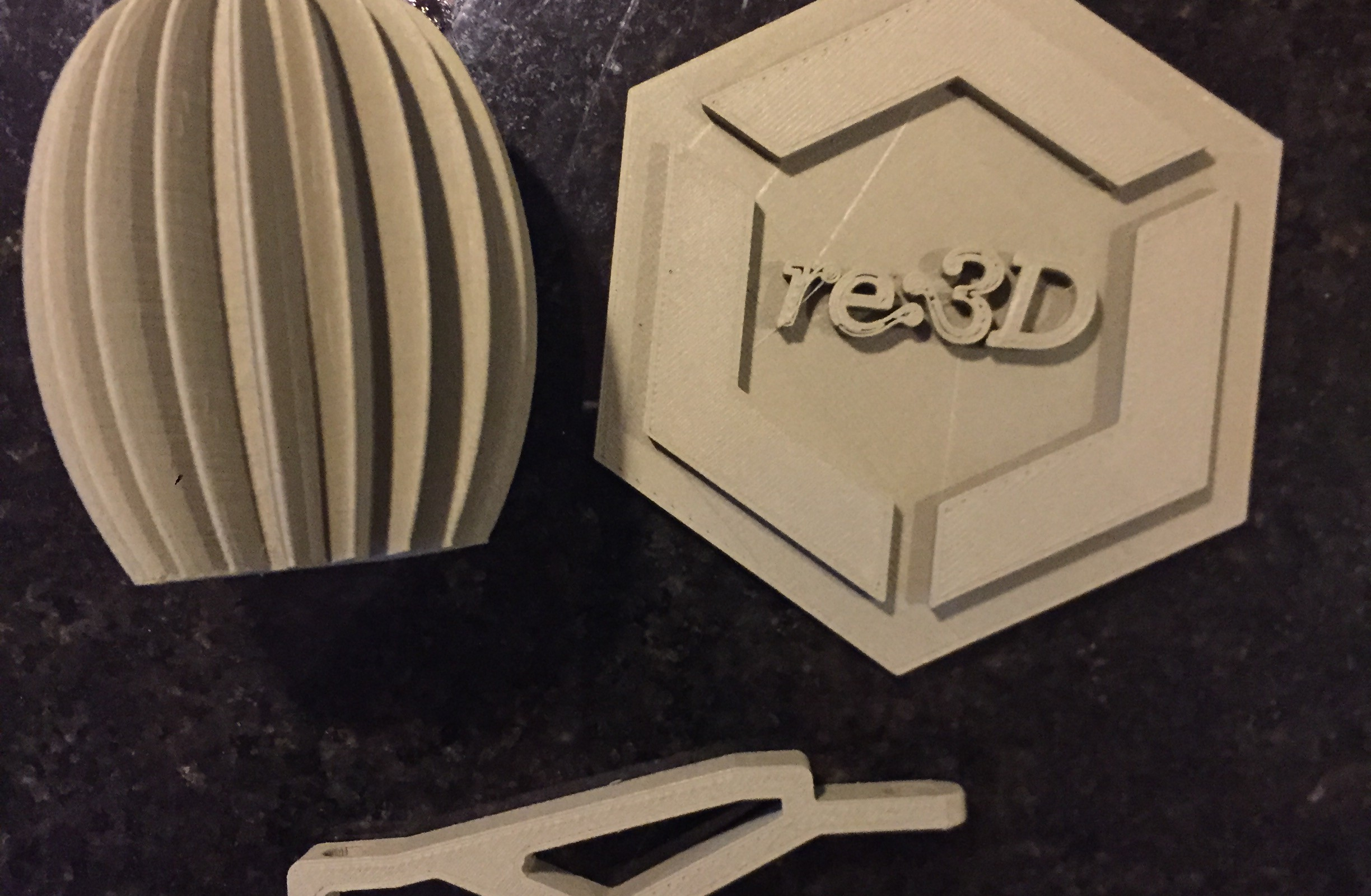 A renewable filament that reduces the environmental footprint of production is highly appealing to the 3D printing community.

The biggest limitation is the brittle nature of the filament, making initial setup a little tricky. NOTE: this filament was tested 4 months after receipt, however, for many users a 4 month shelf life is ideal.

Filament size consistency was about on par with most filament.

Little delamination and no curling was observed.

All testing was conducted at the lowest temperature and speed range that the manufacture provided. It's likely that the outcome would have been even better had the mid to high range temperature ranges had been explored.

The unboxing experience was well done and the recommendation sheet was professional.

We appreciated the made in America reference, and date stamp of quality control on the box and insert.

Manufacturer recommended settings were easily referenced on the enclosed insert
Not all users may appreciate the aroma, however if you are looking for a more sustainable 3D printing alternative and doesn't require a smooth surface, this materials may be for you!
Want to chat? Join our forum where we have initiated a thread about our experience!
https://re3d.zendesk.com/hc/en-us/community/posts/206091996-TESTING-3D-FUEL-ALGAE-FUEL
~Happy Printing!
Samantha