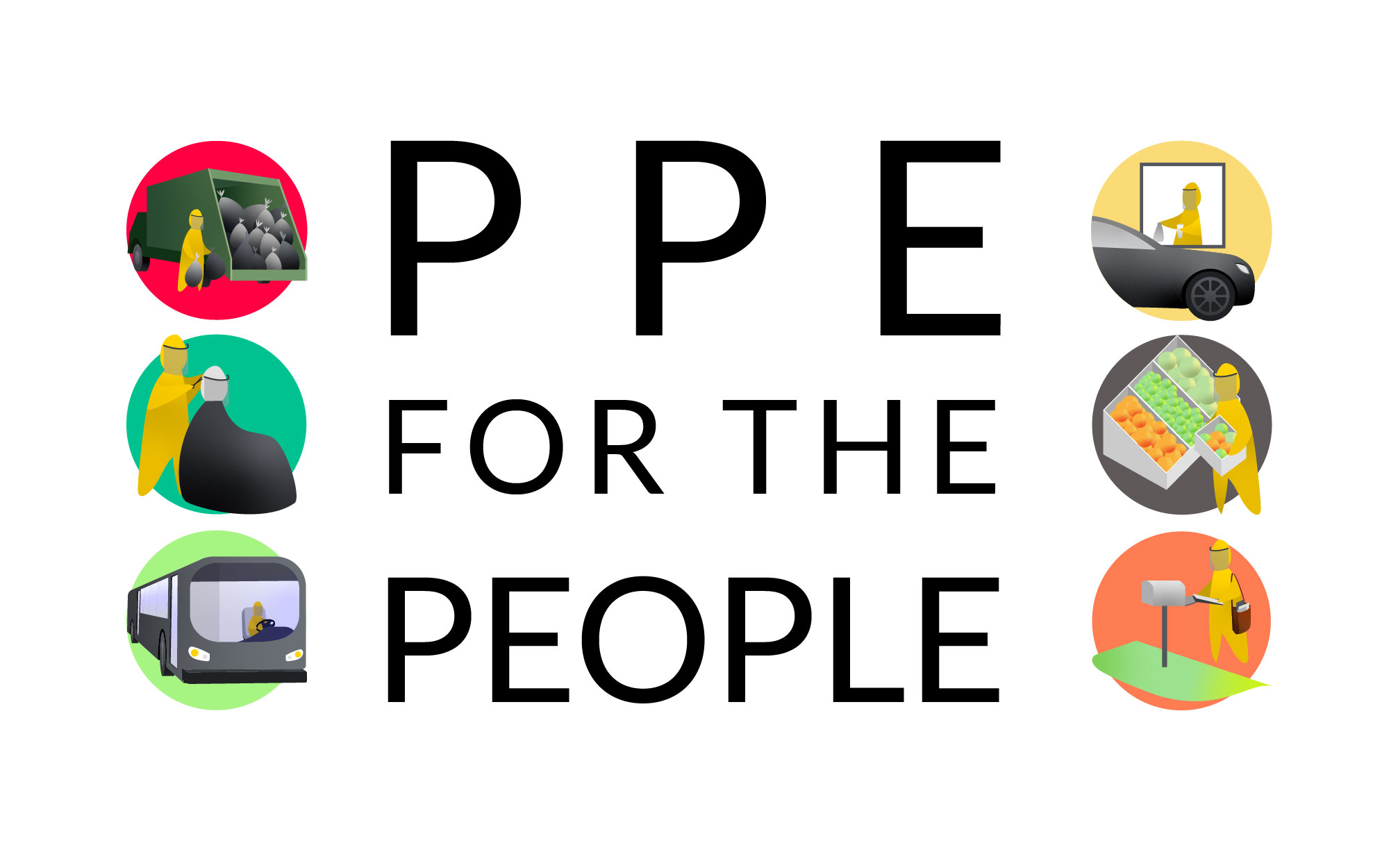 re:3D & Impact Hub Houston Partner to Support Small Business Access to PPE
Houston, TX – Today, re:3D – creators of large-scale, affordable industrial 3D printers and most recently, 3D printers printing from multiple types of plastic waste – announces the campaign launch of PPE for the People! This effort seeks to provide 3D printed personal protective equipment (PPE) to essential workers from under-served populations in the Houston area as they continue to carry out food, transportation, social and municipal services for our community. Fiscally sponsored by Impact Hub Houston, the campaign will provide 3D printed face shields, ear savers and other PPE to help protect restaurant and fast food workers, bus and delivery drivers as well as small businesses that seek to reopen safely, like barbershops and nail salons.
The campaign will launch today, Wednesday May 6th. To make the most of the funding for this effort, re:3D will partner with existing community groups for both identification of essential workers in underserved areas and distribution of PPE to said workers. Impact Hub Houston has offered to share their network of community groups in the southeast, south and southwest Houston metropolitan area to bridge connections, and will engage the support of the H-Force network. Additionally, re:3D is an active member of multiple existing volunteer-run grassroots networks working to supply PPE in the Houston area and will take advantage of existing distribution systems to get supplies where they are most needed. The company intends to mobilize existing customers and the greater maker community members to support additional PPE production beyond the funded amount via voluntary 3D printing drives. All designs created will be hosted with instructions in an open way through their website and other relevant file-sharing repositories.
"We are honored to help those who are most vulnerable," said Community Liaison, Charlotte Craff. "Data from the CDC has shown minority communities are at greater risk of critical illness from COVID-19, and we want to help local small businesses protect their employees as best as possible without it being an added financial burden on already strained industries."
For more details on the campaign, to sign up for supplies or make donations, visit https://houston.impacthub.net/ppeforthepeople/ or reach out directly to info@re3d.org.
re:3D® Inc. consists of a group of explorers committed to decimating the cost & scale barriers to industrial 3D printing. Having pioneered the world's first and most affordable, human-scale industrial 3D printer, re:3D likewise is creating large scale, affordable 3D printers printing from pellets, regrind, and flake plastic waste. Beyond creating 3D printers for customers in over 50 countries, re:3D offers 3D printing contract services, consulting, design and education services. For more information on re:3D, visit
www.re3d.org
.
Impact Hub Houston is a locally rooted, globally connected, 501c3 nonprofit organization that inspires, connects and empowers people working to solve social problems in our city and beyond. A member of the Impact Hub global network—the world's largest community recognized by the United Nations for accelerating entrepreneurial solutions towards measurable and scalable impact—Impact Hub Houston intentionally designs places, platforms and programs to build an inclusive innovation ecosystem and equitably empower diverse changemakers, social entrepreneurs, and impact supporters to create the change they wish to see in the world.