Jon Schull of the Rochester Institute of Technology (RIT) is the leader of a global volunteer network called e-NABLE. Volunteers build prosthetic hands out of 3D printed parts for young children all over the world, or send the parts so kids and parents can take part in the building themselves. The network really does "enable" people by giving them a "helping hand".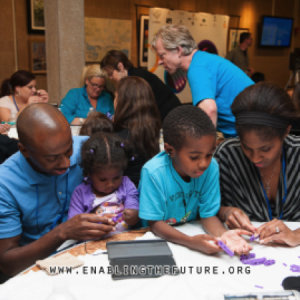 From e-NABLE Prosthetists Meet Printers Event Album
e-NABLE has developed quite a few wrist-activated prosthetic designs, but recently, they have added a mechanically driven arm design to their collection—the RIT Arm, developed by RIT. E-NABLE's design collection is always growing so it can accommodate a diversity of situations. However, the new arm-activated prosthetics have larger parts than wrist-activated prosthetics, and it so happens that the print beds of the desktop 3D printers that had been in use were too small for some of the parts.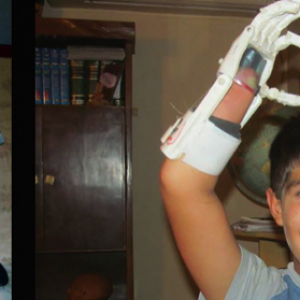 e-NABLE Prosthetic Recipients
re:3D got wind of the news when several chapters of e-NABLE applied to the Great Big Gigabot Giveaway last summer. Not long after, re:3D's Catalyst, Samantha Snabes, visited Frankie Flood at the University of Wisconsin and David Levin over the net, while re:3D's Chief Hacker Matthew Fiedler visited the first e-NABLE conference, also the  first event re:3D ever sponsored. Before long, re:3D had donated a Gigabot kit to e-NABLE.
Jon Schull comments, "With their generous donation, Gigabot is helping create a world in which global communities can turn bigger ideas into bigger and more empowering realities. Sometimes bigger really is better!"
e-NABLE will be putting their Gigabot to good use right away:
"There will be a team of 4-5 students working on this design at the MAGIC ACT lab at RIT this fall and having access to this printer [Gigabot] will make their research and development, prototyping and print times much faster and more efficient."
(From: http://enablingthefuture.org/2014/08/26/re3d-gifts-a-gigabot-to-e-nable-the-development-of-3d-printed-arm-designs/#more-1305 )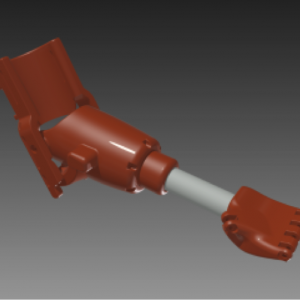 RIT Arm
e-NABLE uses a variety of technology, such as exoskeletons and myo-electric engineering. However, mechanically driven prosthetics such as the RIT Arm prosthetic requires no electricity to operate. In situations where recipients have difficulty affording or maintaining devices with higher technological developments, or live in high-risk areas where expensive electronic parts are liable to be stolen, a mechanical arm would be invaluable.
In addition to the RIT Arm, e-NABLE's growing collection of prosthetic devices help address a wide array of specific needs. Other devices include:
The Raptor Hand
The Cyborg Beast
The Talon hand 2.X
The Odysseus Hand
The Second Degree Hand
The Owen Partial Finger Replacement
And more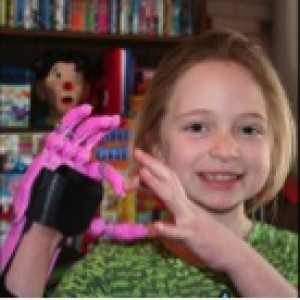 e-NABLE Prosthetic Recipients
For full descriptions visit: http://enablingthefuture.org/upper-limb-prosthetics/
Sources:
http://enablingthefuture.org/2014/08/26/re3d-gifts-a-gigabot-to-e-nable-the-development-of-3d-printed-arm-designs/#more-1305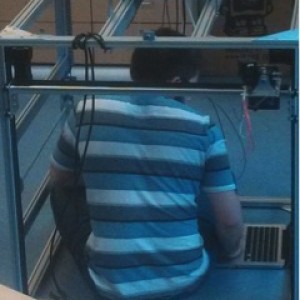 "Erik in the Penalty Box" –during Gigabot assembly, Erik Freeman, a student working with Jon Schull at RIT
– Sunny : Intern.obj
Want to chat? Email me at sunny@re3d.org.