Hi Gigabot family! It's been a few months since we posted an engineering update, but re:3D's engineers have been far from idle. We've made some further improvements to the new Metal Body Extruders and created an entirely new hot end to keep pushing the Gigabot to produce better and better results and improve your user experience. See below for details on what has changed. Current Gigabot®, Gigabot® X, Exabot® and Terabot® owners can order these as replacement parts that are upgradable from previous versions.
Gigabot® 3+, Terabot®, Exabot®
20 Series Hot Ends – Replacing the Mondo Hot End, the re:3D 20 Series Hot End was created by our engineers and machinists to increase the max flow rate of polymer deposition. With a greater flow rate, parts can print faster, reducing production time and cost. The 20 Series Hot End achieves this with a 20mm long heater block wrapped in Nomex® insulation. It comes standard with an A2 hardened steel nozzle

for printing with abrasive materials like carbon-filled polymers. You can select either 0.4mm or 0.8mm nozzle size for your application.

20 Series Fan Mounts – Fan mounts specific for the new 20 Series Hot End, these direct airflow to your prints for cooling.
Terabot only: Bed Frame Stands – an accessory for Terabot to aid in resetting the bed leveling.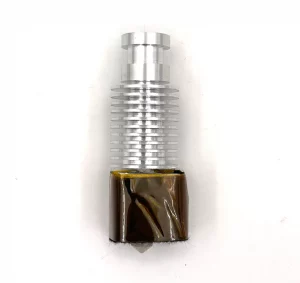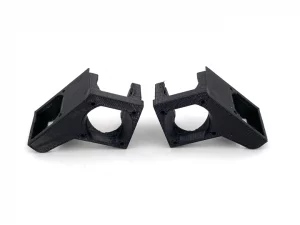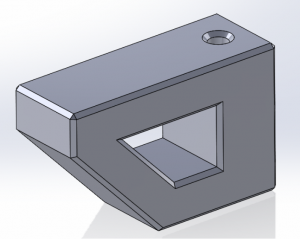 Fit and Strength Part Adjustments
The below parts have had geometry changes or other additions to make them stronger or fit more precisely.
Gigabot® 3+, Terabot®, Exabot®
Metal Body Extruders- transitioned the new Metal Body Extruders from an aluminum frame and plastic inset to a complete aluminum piece. 
Light Strip Cover – redesigned to fit new LED light strip with on/off switch 
Gigabot X Extruder Cover – fit and tolerance adjustments. more secure mounting
Motor Spacer – added wire management clips for all connections to the extruder
End Rail Caps – covering the ends of the aluminum extrusion on the X cross rail.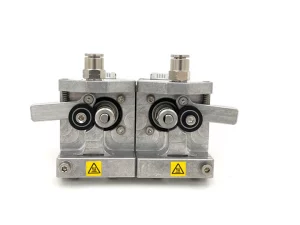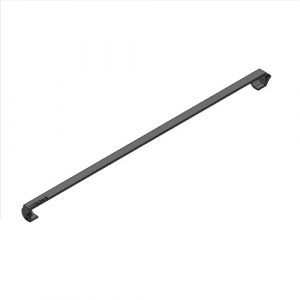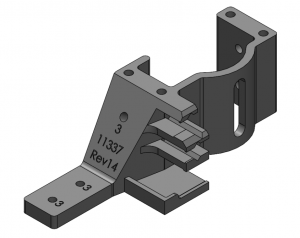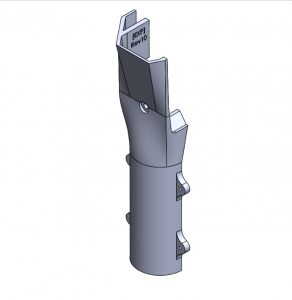 This release is GBX 4.2.4 with some bug fixes discovered after the release of GBX 4.2.4. The fixes are:
Updating the GBX Regular build volume in the X, Y, and Z dimensions
Updating the GBX XLT build volume in the X, Y, and Z dimensions
Adjusting the minimum temperature for the heat sink fan from 18C to 60C
Check out additional update on our Forum. Want to chat with an engineer to share feedback on your Gigabot & re:3D design priorities? Email info@re3d.org.
Happy Printing!
~Your Gigabot Engineering Team