Last Month we had the honor of seeing @MikeBattaglia featured in 3DPrinting Industry! Below is a re-post of the content by Michael Molitch-Hou.
~FRI, AUGUST 14, 2015 · FREE 3D PRINTABLE OF THE WEEK, VR
Many Google Cardboard headsets, and variations thereof, just don't quite fit iPhones properly. And they certainly don't fit the new iPhone 6 Plus. So, unless you're planning on shelling out for a complete 3D scanner/VR system from Occipital, re:3D, the makers of the large format Gigabot 3D printer, has designed a 3D printable headset.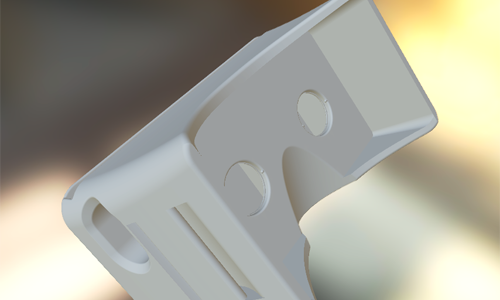 re:3D designer Mike Battaglia instructs you to, "Take your lenses and magnets from Google cardboard and port them over to this way sexier headset! Print with a raft, no support." So, what are you waiting for?
~Michael Molitch-Hou
About the Author: Michael Molitch-Hou is Editor-In Chief of 3D Printing Industry and the founder of The Reality™ Institute, a service institute dedicated to determining what's real and what's not so that you don't have to. He is a graduate of the MFA Critical Studies & Writing Program at CalArts, and a firm advocate of world peace. Michael currently resides in San Pedro with his magical wife, Danielle.