In early April, re:3D held two events celebrating the re:vealing of our community space and customer showroom at our Houston headquarters. Nicknamed Mission Control by the re:3D team, the Houston location has always been our home for manufacturing, operations and research. As we near our second anniversary in this 7000 square foot factory in Clear Lake, near the NASA Johnson Space Center campus, we're excited to share that this space now houses a dedicated showroom recognizing the creativity, innovation, and entrepreneurship of those who harness the power of Gigabot, as well as a public gathering space which we and our greater community can use to host events, workshops, classes and meetups to explore all things 3D printing.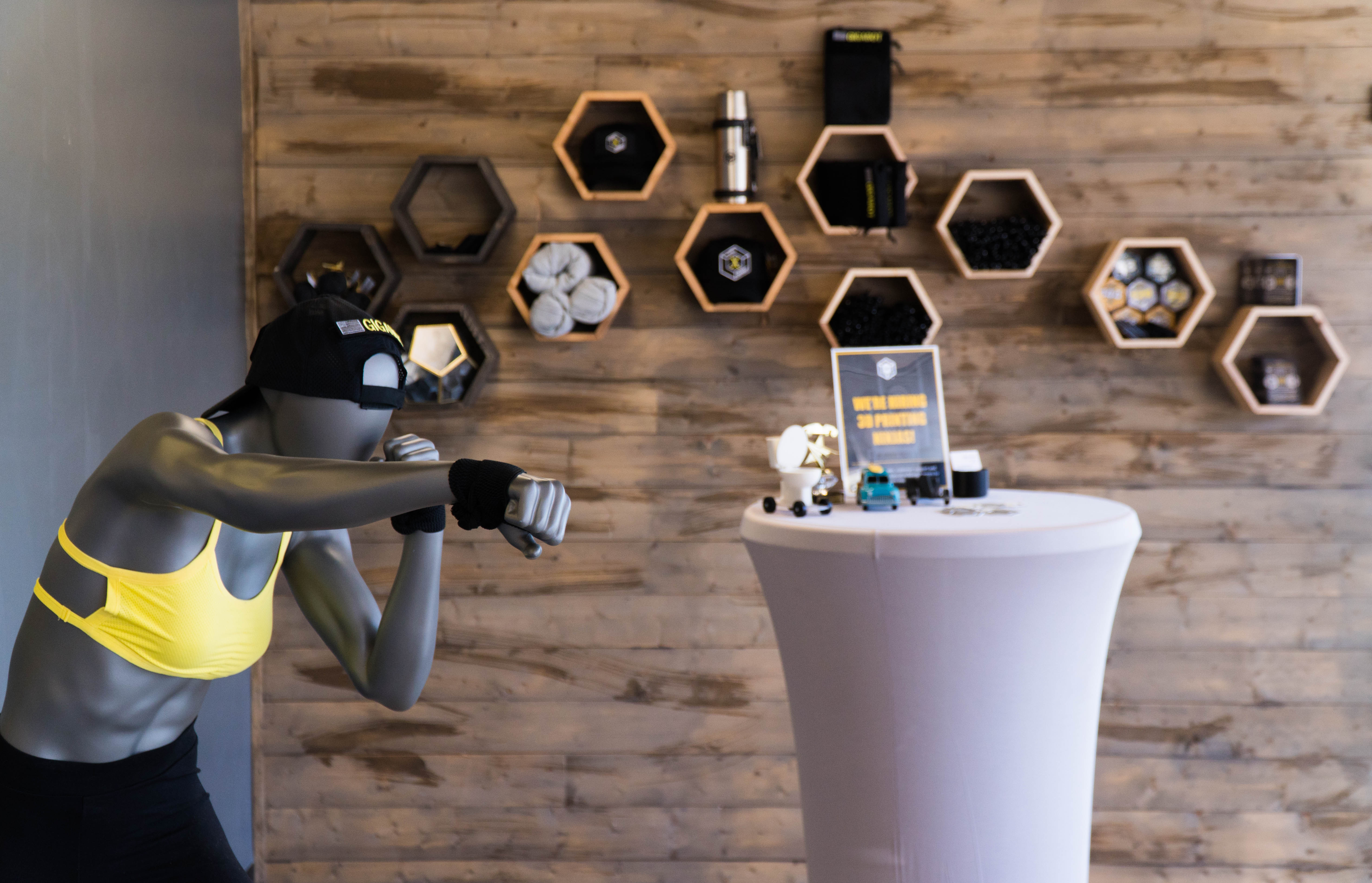 To get the ball rolling, The Clear Lake Area Chamber of Commerce hosted an official ribbon cutting & reception. We invited good friends from near and far (including a crew from Bunker Labs in Austin!), government officials, and Houston customers to celebrate with us and experience a party, re:3D style! Amidst the congenial hums of our Gigabots printing new creations, we toasted champagne and enjoyed tasty hors d'oeuvres provided by the team at  Hedrick's Catering. Guests perused 3D prints designed by our global family of Gigabot users and got their first look at our new architectural wall panels conceived and produced by the innovative geniuses at Houston-based māk studio, also a re:3D customer. Clear Lake Area Board Chairman Brian Freedman presented re:3D Co-Founder and Catalyst Samantha Snabes a certificate and plaque, officially naming April 9, 2019 re:3D Day in Clear Lake!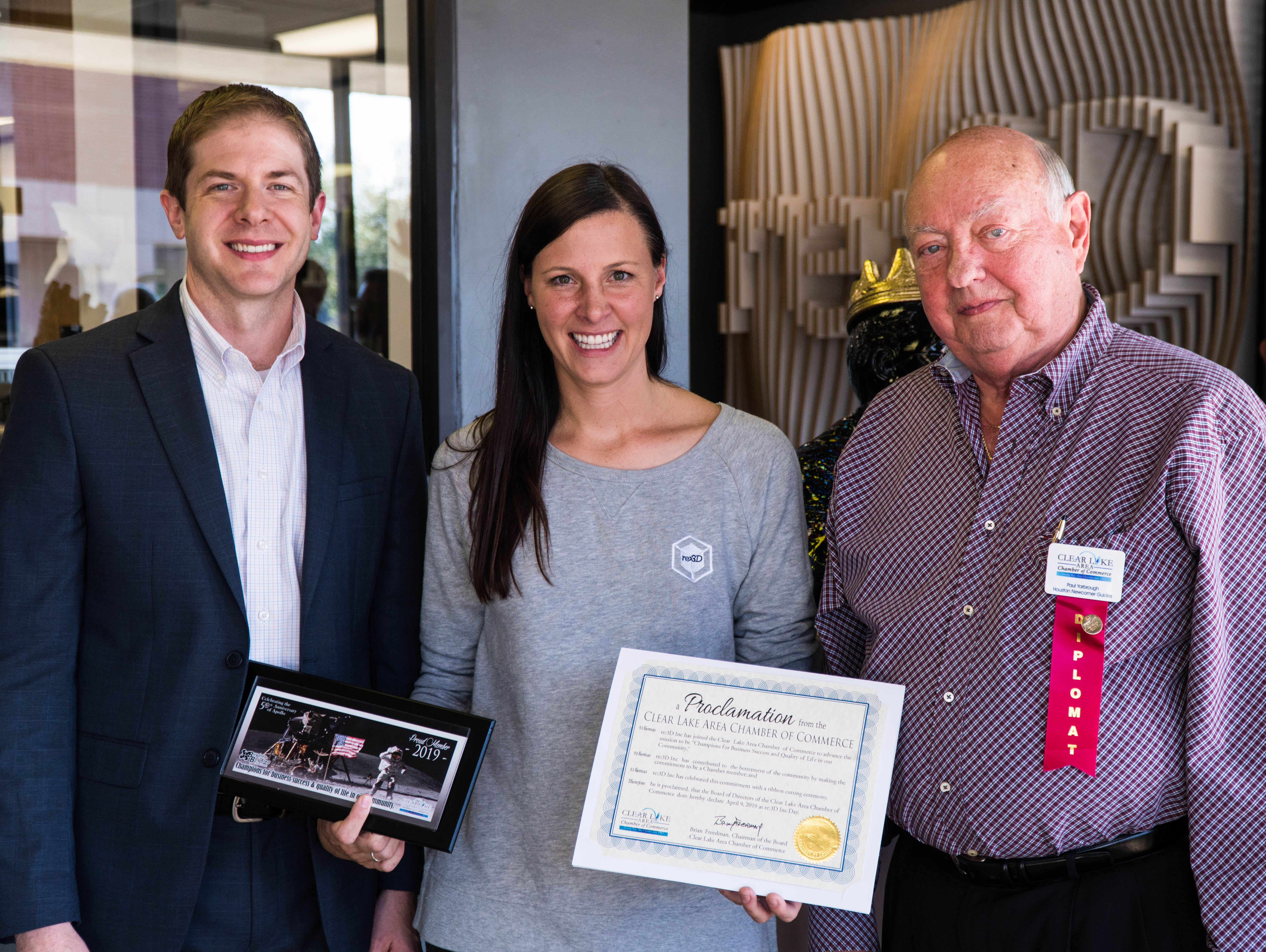 At the end of the same week, re:3D kicked off our expanded outreach initiatives by hosting a community open house, and we're grateful to the Houston Chronicle for sharing our news and helping draw people to our events. 3D printing enthusiasts of all ages joined us for tours of the factory spaces, hands-on activities, contests and a preview of our upcoming meetups and classes. We held a guess-the-number-of-layers contest where the prize for the closest guess was our friendly Eddy the Astronaut lamp.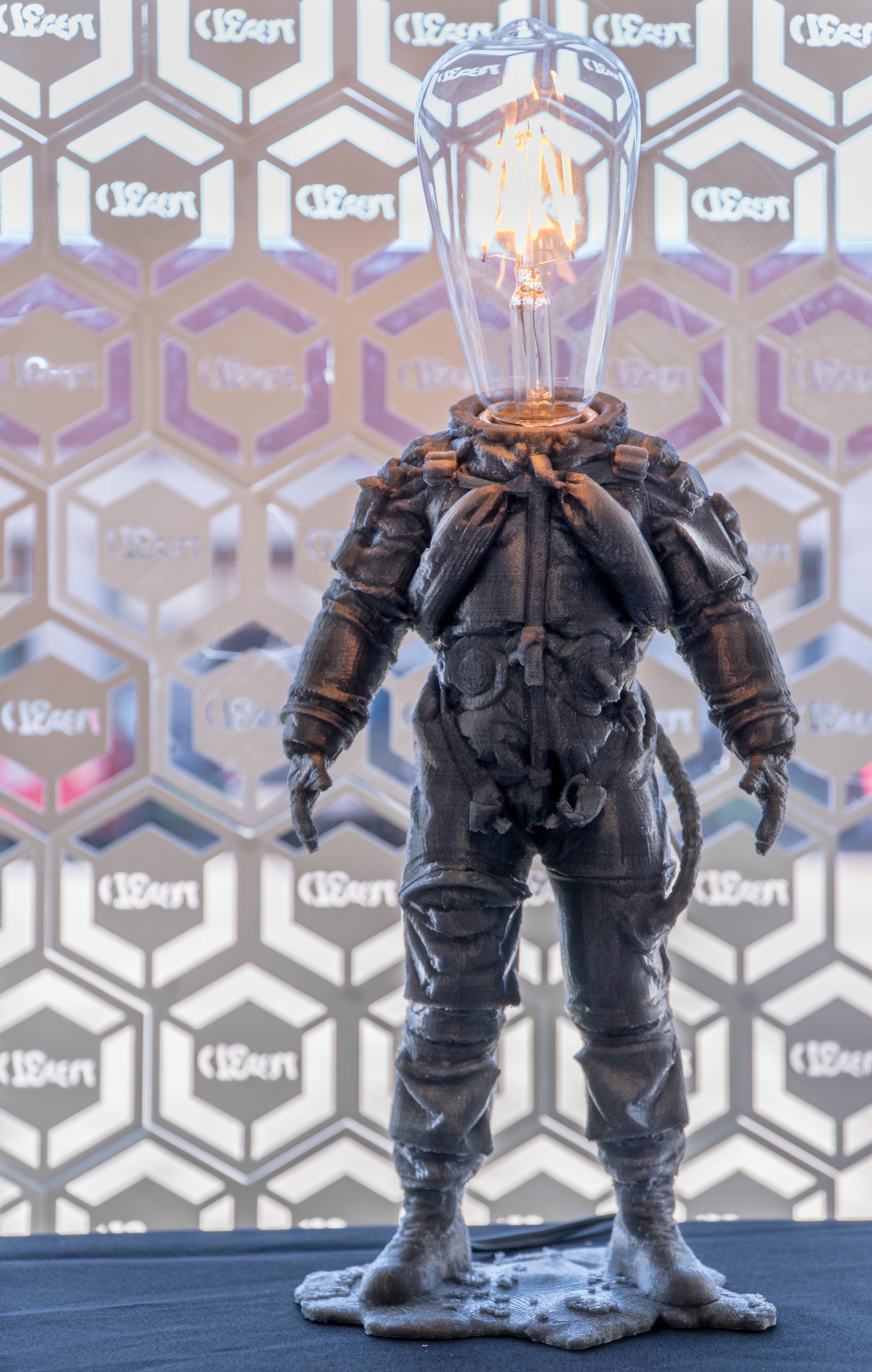 Engineers of the future (and engineers at heart!) joined our Gigacrew and learned how to build a section of our Gigabots. These handy makers put together at least forty of our new unibody extruder block assemblies, which we'll soon be rolling out as an available upgrade on the Gigabot.
Intrepid explorers took on the challenge of our scavenger hunt wherein they discovered some of the unique 3D printed features we've added to the factory since moving in, including a stapler-shaped door handle, whimsical light switch plates and custom computer parts. Food, fun and curiosity abounded while we opened minds to the limitless possibilities of 3D printing, and we couldn't be more excited to now have a dedicated space to dive deep and collaborate with our customers, innovators and the next generation of problem solvers endeavoring to Dream Big, Print HUGE!
To schedule a Houston HQ tour or workshop, email us at discover@re3d.org.
For more information about re:3D community events, check out our calendar.