Fall is in the air and re:3D is very excited to introduce you to the latest updates for Gigabot. Over the past year we have been working hard to provide you with enhancements for Gigabot to print at a higher resolution, faster, and with better quality. Additionally, we have improved the user interface, made it easier to change filament and level the print bed. Here are the upgrades you have been waiting for!
New bed side plates with two more guide wheels. Now with six wheels on each bed side plate the additional stability gives higher quality print throughout the Z axis travel.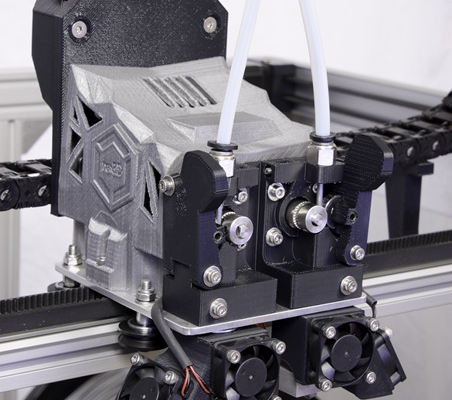 re:Designed cold end extruder with thumb tab for easily filament loading and unloading. New extruder design is more simplified with reduced number of parts, as well as more open and accessible.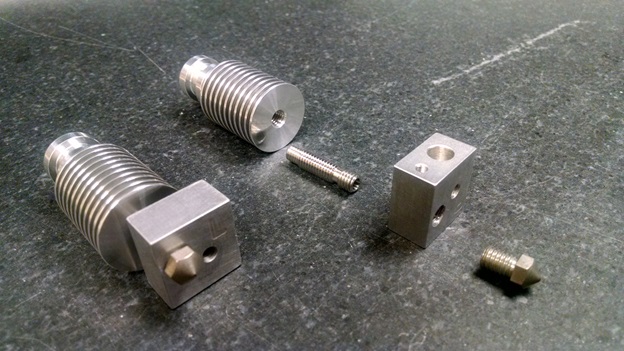 re:3D all metal hot end designed for reliability and quality

Electroless nickel plating on the hot end nozzle and thermal tube offer higher lubricity and higher hardness over standard hot ends, giving smoother flow of plastic with less wear and maintenance.

Screw-in thermocouple temperature sensors offer industrial reliability.

Interchangeable nozzle for printing with 0.4mm or 0.8mm extrusion diameter.

Heater cartridge is almost completely captured inside the heater block for better thermal efficiency in the hot end.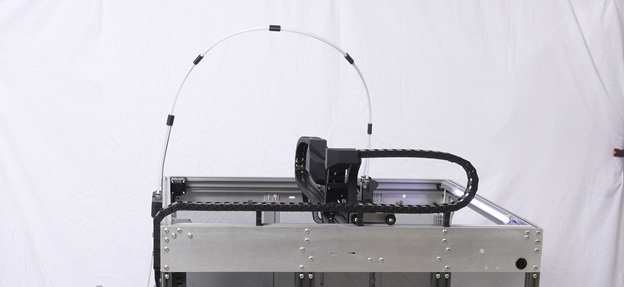 New filament tubes are lighter weight and more flexible while reducing the load on the print head.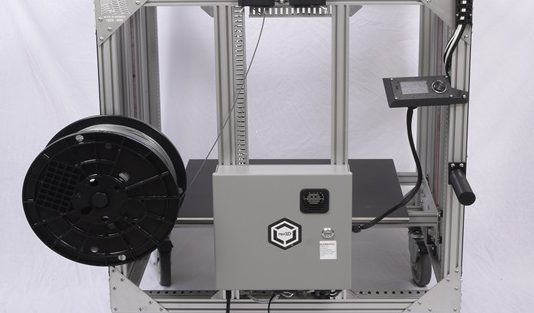 New Viki enclosure allows more room for wires and connectors and presents itself ergonomically for the operator.

Filament Detection units have been revised for easier filament feeding/more reliable detection.

Easier to use filament spool holders on the back side of Gigabot are modular and now accommodate multiple 15lb spools for printing huge!
The new GB3+ is dressed up and looking sharp with a new Gigabot nameplate, engraved corner logo plate, and XL/XLT badge corner plate. The serial number plate also proudly displays the flag and Made in America tag.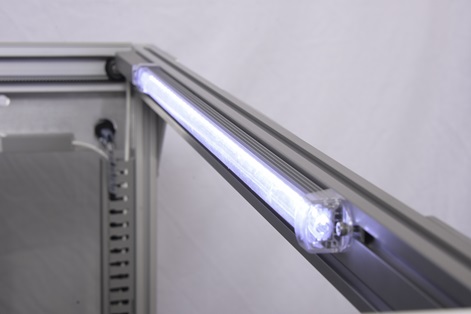 LED lights on every Gigabot shine bright and will show off your latest print.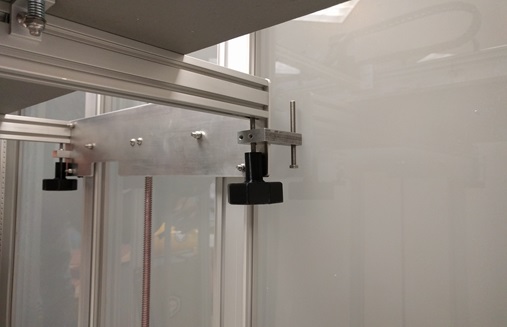 Updated bed leveling allows simple and easy adjustments for bed leveling with the new four point bed leveling.
Wow, I know that is quite a bit of upgrade for the new 3+ and I am super excited for all of you to see the REAL benefits! To make sure that none of our customers are being left out we are offering all the upgrades as a bolt-on package starting next month. Happy Printing!
-Chief Hacker