After growing up and working in his family's manufacturing business in Kenya, Mehul Shah saw the big opportunity of 3D printing and decided to pursue its untapped potential full-time. He started Ultra Red Technologies two years ago as a contract 3D printing company in Nairobi to design, prototype, and produce custom 3D printed products that solve problems for clients in their community and around the world.
From their inception, the team received requests from a broad scope of industries. In the first few months,  they created a cooler box for a major plastics manufacturer, CNC machined spare parts and ethanol cookstoves from sheet metal.
"We believe in the untapped potential of 3D printing."
The range of requests and the eagerness to quickly produce high-quality products at scale immediately brought Mehul and his team to the realization that it was necessary to upgrade from a desktop cube printer to an industrial size to meet customer demand.  Ultra Red Technologies needed a printer not only with the capacity, capability, and adaptability essential to the variable needs of customers and their various requests, but also a printer that was easy to use and repair, and that came with world-class customer support available to them in Nairobi. In-depth research led them to  Gigabot, and a video confirmed their decision to become part of the re:3D family.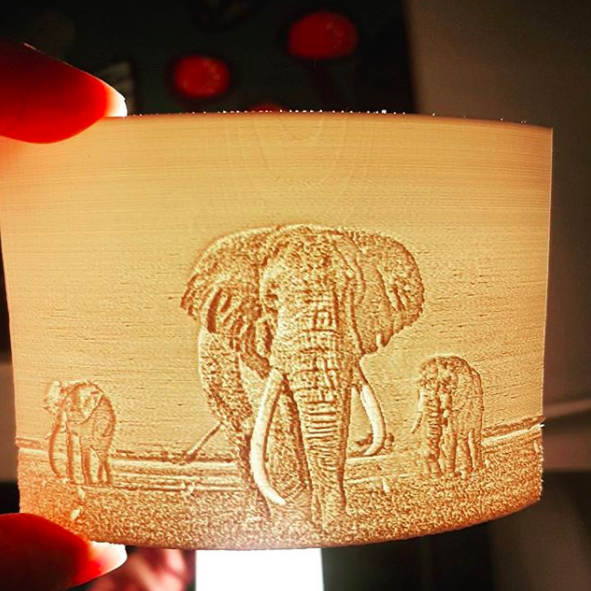 The Gigabot has been Ultra Red Technologies' premier printer and has leveraged its unique strengths to produce products across industries using a wide range of materials in variable sizes, from large, human-sized products to small creations, all with the same attention to magic details. Ultra Red Technologies' creations range from product designs for students, to custom-made electronics, to splints for physical therapies, to dental appliances, to computer-aided engineering projects, to individual creative requests (like a wine rack or speaker) – the list goes on and on. The applications for 3D printing are endless, limited only by customer imaginations. Customers easily envision what they want to create, upload a photo, and Ultra Red Technologies makes it a reality.
The applications of 3D printing are endless – limited only by our imaginations.
Not only has the breadth, quality, and scope of use of the Gigabot been influential on Ultra Red Technologies' business, but its high rate of productivity and quick turnaround time has turned first-time customers into repeat users.These customers come back because Ultra Red Technologies produces high-quality products effortlessly, and further, pre-emptively provides solutions to problems the customers would otherwise later encounter. They have saved some of their customers up to $150,000 through product prototyping and cut down the timelines of product design projects from the norm of 6  months to a couple of weeks. For instance, Ultra Red Technologies has cut the build times of cardboard architectural models from 6 months to just two weeks. And the 3D printed models come with the bonus of added detail not found in other methods of creation.  An outstanding "wow factor" like this makes customers keep coming back for more.
But this is only the beginning for Mehul and his team. Seeing the massive opportunity in the 3D printing industry, Ultra Red Technologies has evolved to expand its services and has started producing their own innovative products – bringing to life their ideas and building products in pursuit of their passions and solutions to significant problems. They began to hone in on their enthusiasm for the outdoors by launching a particular arm of their company, Ultra Red Outdoors, and to date, have created custom outdoor products such as canopies for wildlife exploration vehicles. Currently, they are in the middle of printing parts to make a solar-powered desalination device to provide access to reliable, clean drinking water for the 41% of Kenya's 48M population currently without it. And they are just getting started.
Their impact is tangible, and the possibility is exponential. Check out more about the 3D printer Ultra Red Technologies is using and follow their journey. To learn more about Ultra Red Technologies and their services, contact their team.