As usual, SXSW 2018 was an absolute whirlwind!
We started out with a bang on Friday, March 9 with a Kickstarter launch. From our SXSW HQ at WeWork Congress, Gigabot X went live at noon while we livestreamed on Nasdaq's Instagram with a couple of their folks who were in town for the festival. We almost immediately got our first pledge – a competitive, first-time Gigabot Kickstarter backer who told us he'd be waiting with his finger on the button to be our first on this campaign. He succeeded.
Gigabot X continued printing for the crowds at WeWork while the team dispersed to divide and conquer.
Samantha gave her SXSW talk that afternoon aptly titled "The Future is Garbage," an homage to the fact that Gigabot X is not only capable of 3D printing with recycled plastic pellets, but also takes us one step closer to our goal of a 3D printer system that can print directly from plastic trash like water bottles and cups. She crushed it, as usual.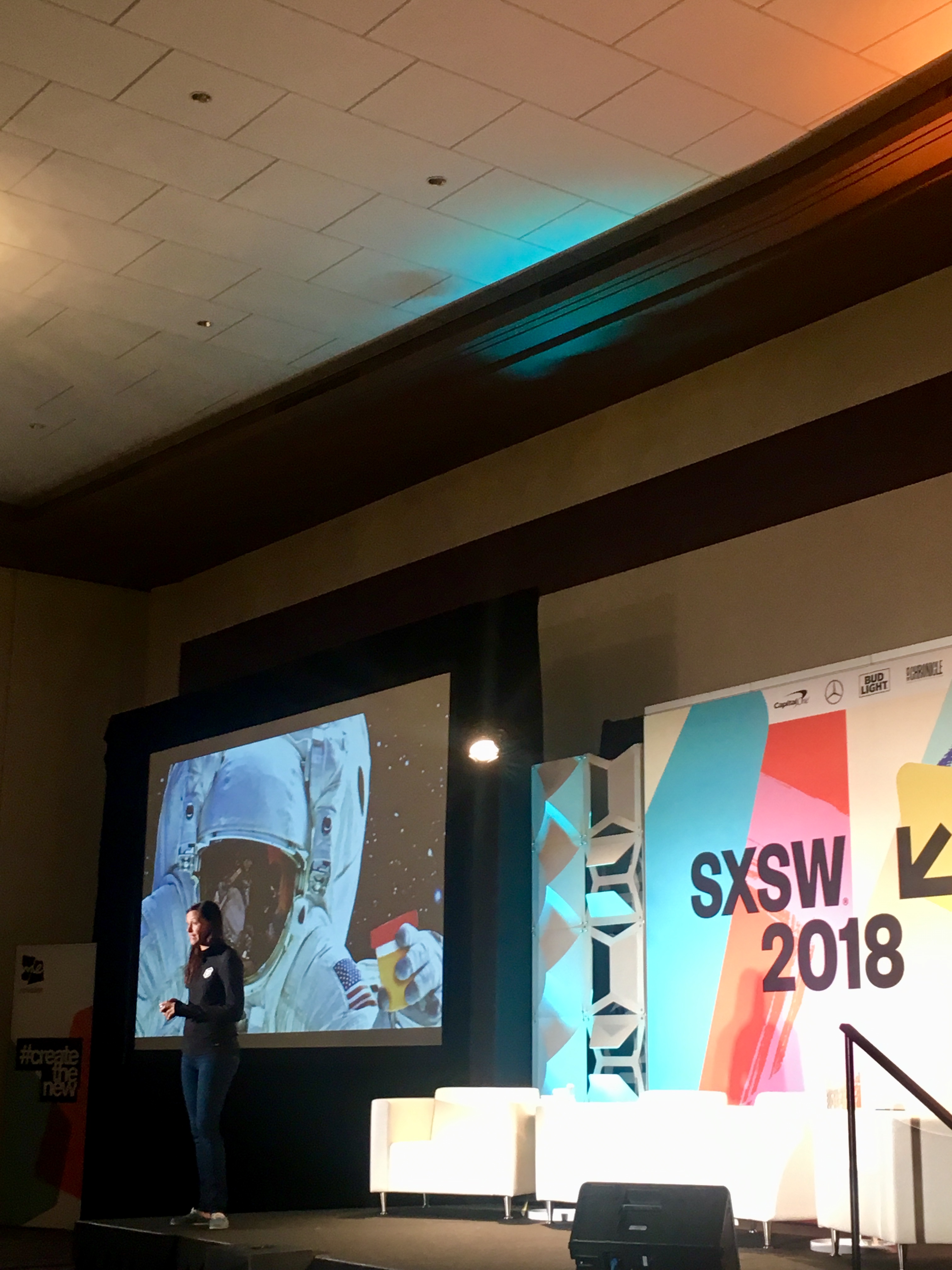 And that night, some of the re:3D crew made their way to East Austin to the SXSW Hardware House party, where we had a Gigabot printing the Nasdaq logo among other fun toys, like KUBE, a speaker-cooler combo.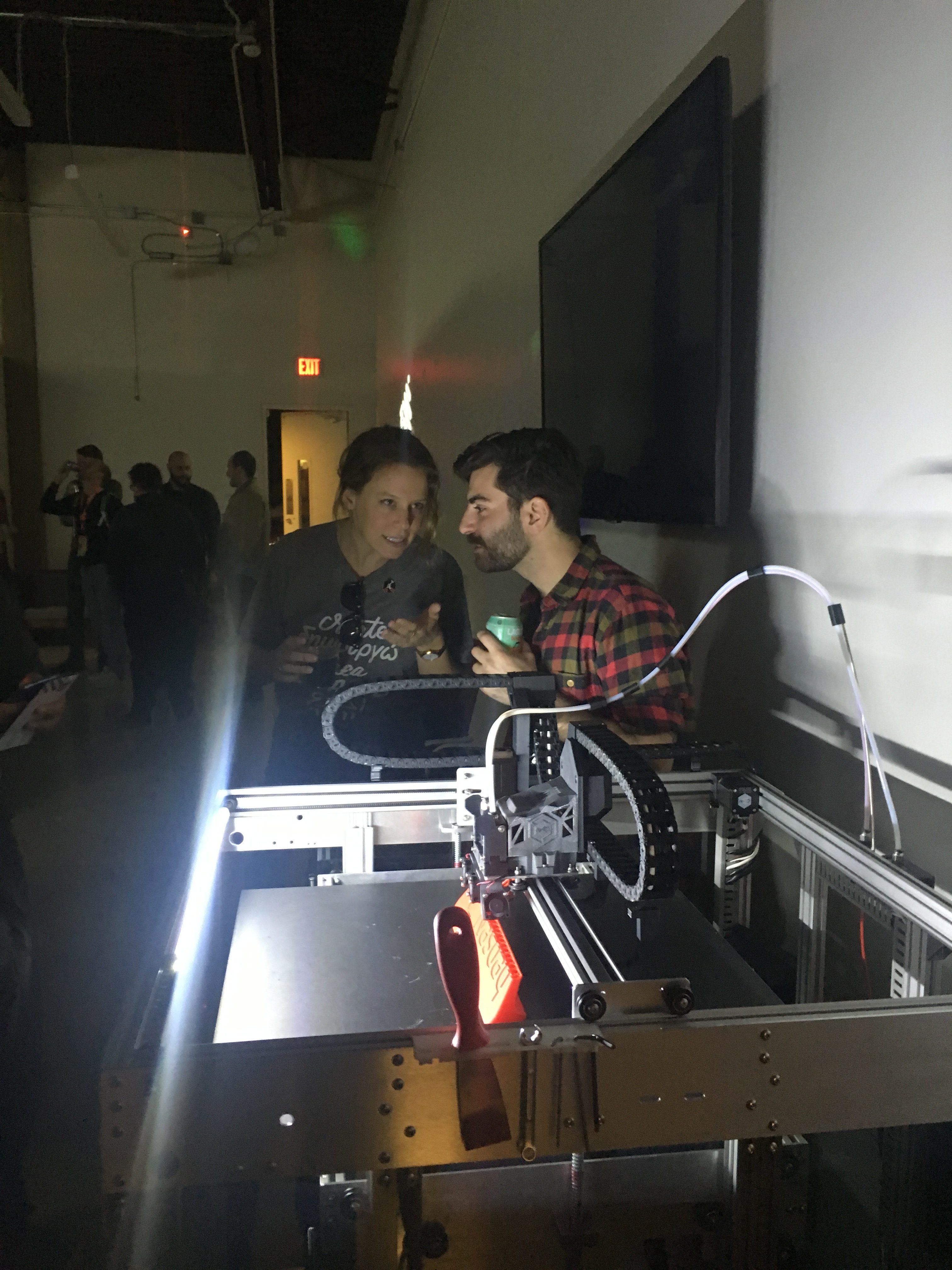 And that was just THE FIRST DAY.
Throughout the following few days, we kept equally as busy. Some of the highlights:
The Power Women Breakfast where legend Katie Couric talked about what it's like to be a powerful woman in a male-dominated industry.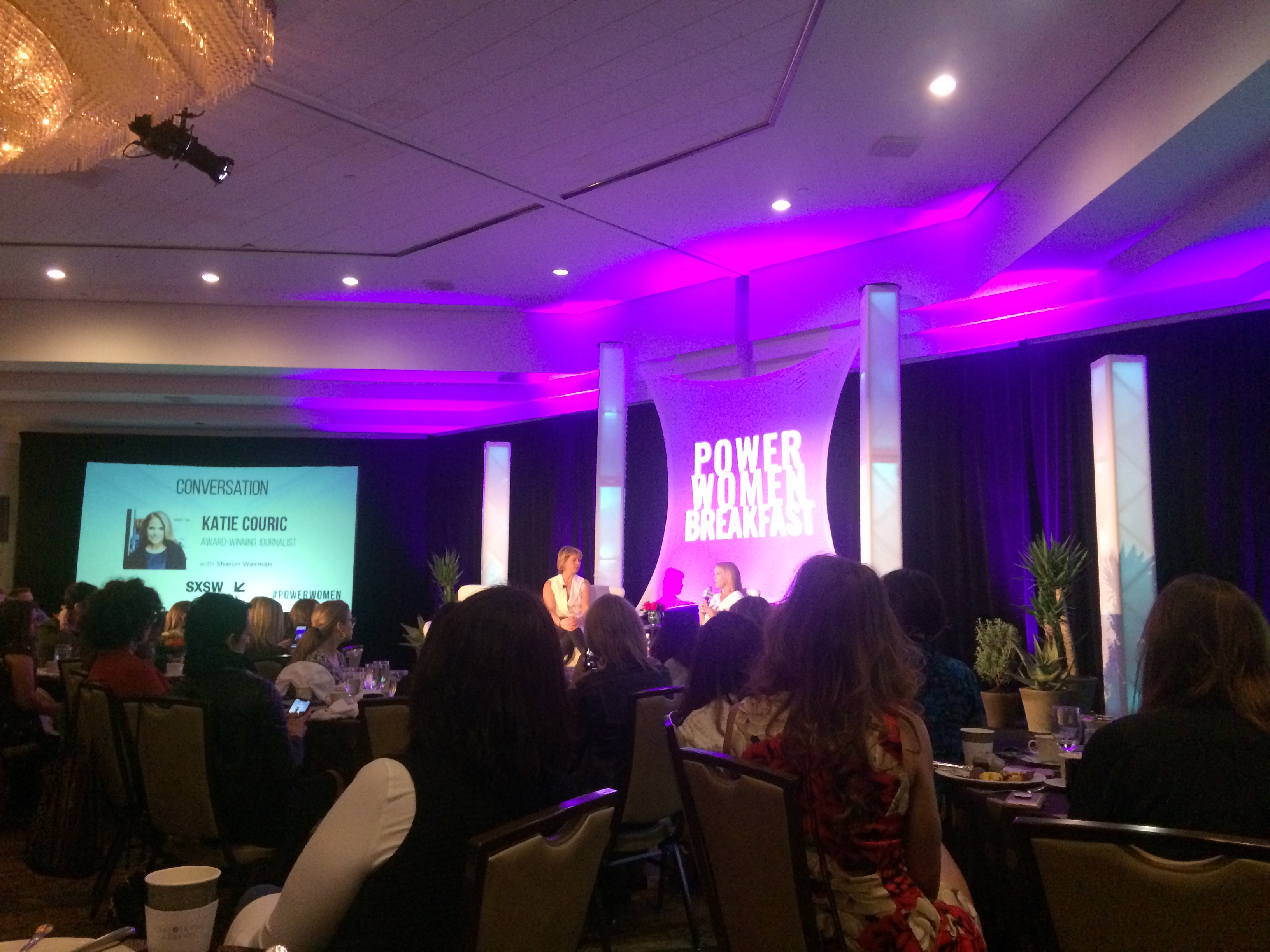 We were blown away at the Women Funding Women event by the amount of support and introductions we received by the attendees, including Trisa Thompson, Senior Vice President & Chief Responsibility Officer of Corporate Social Responsibility at Dell Technologies. We also shared the stage with VNTANA, a company we just had the pleasure of meeting at the Women Who Tech event several days prior in NYC.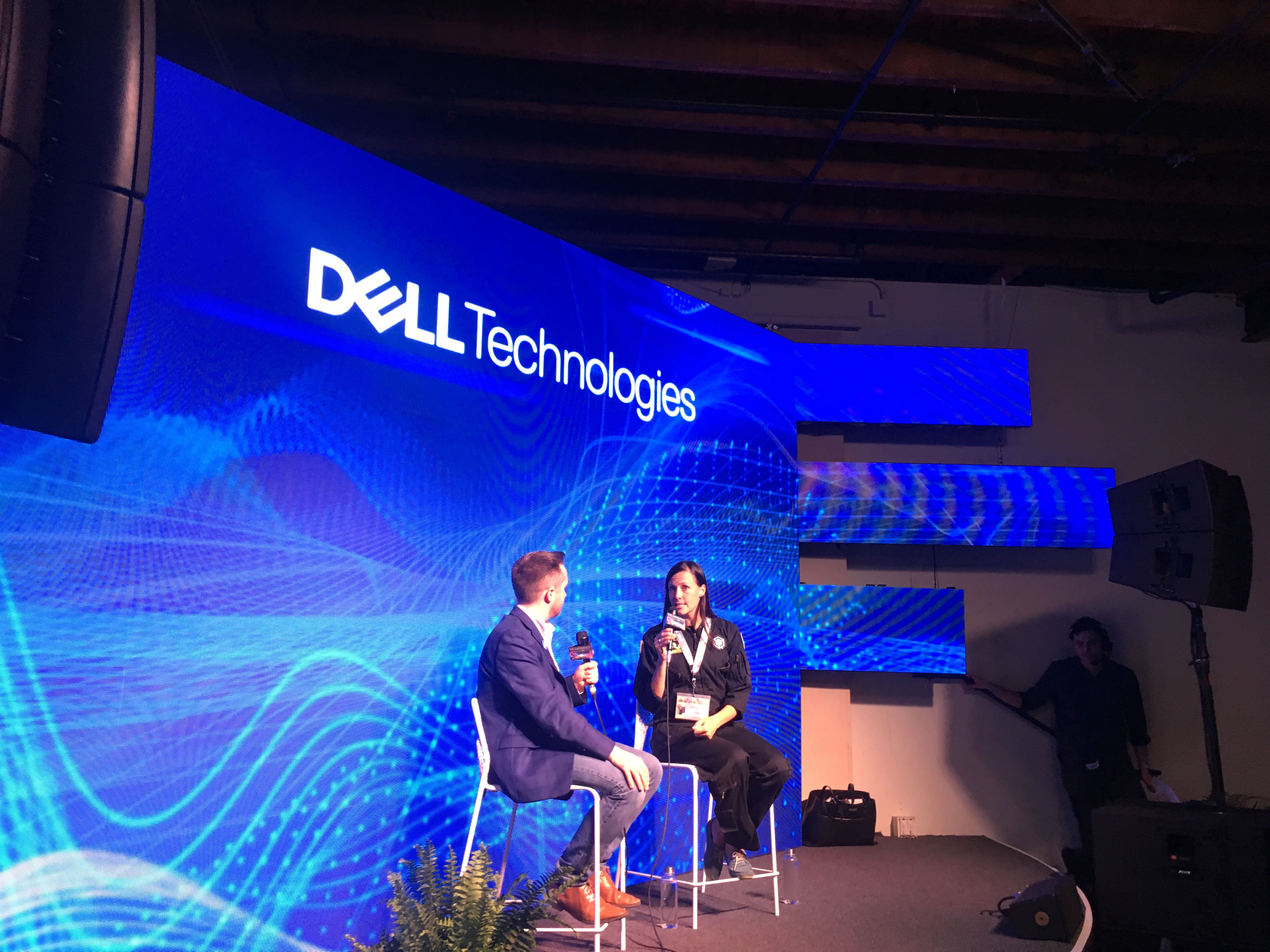 Cat & Samantha enjoyed the rooftop views and meeting influencers in tech during Women@Austin thanks to True Wealth Ventures and Jan Ryan.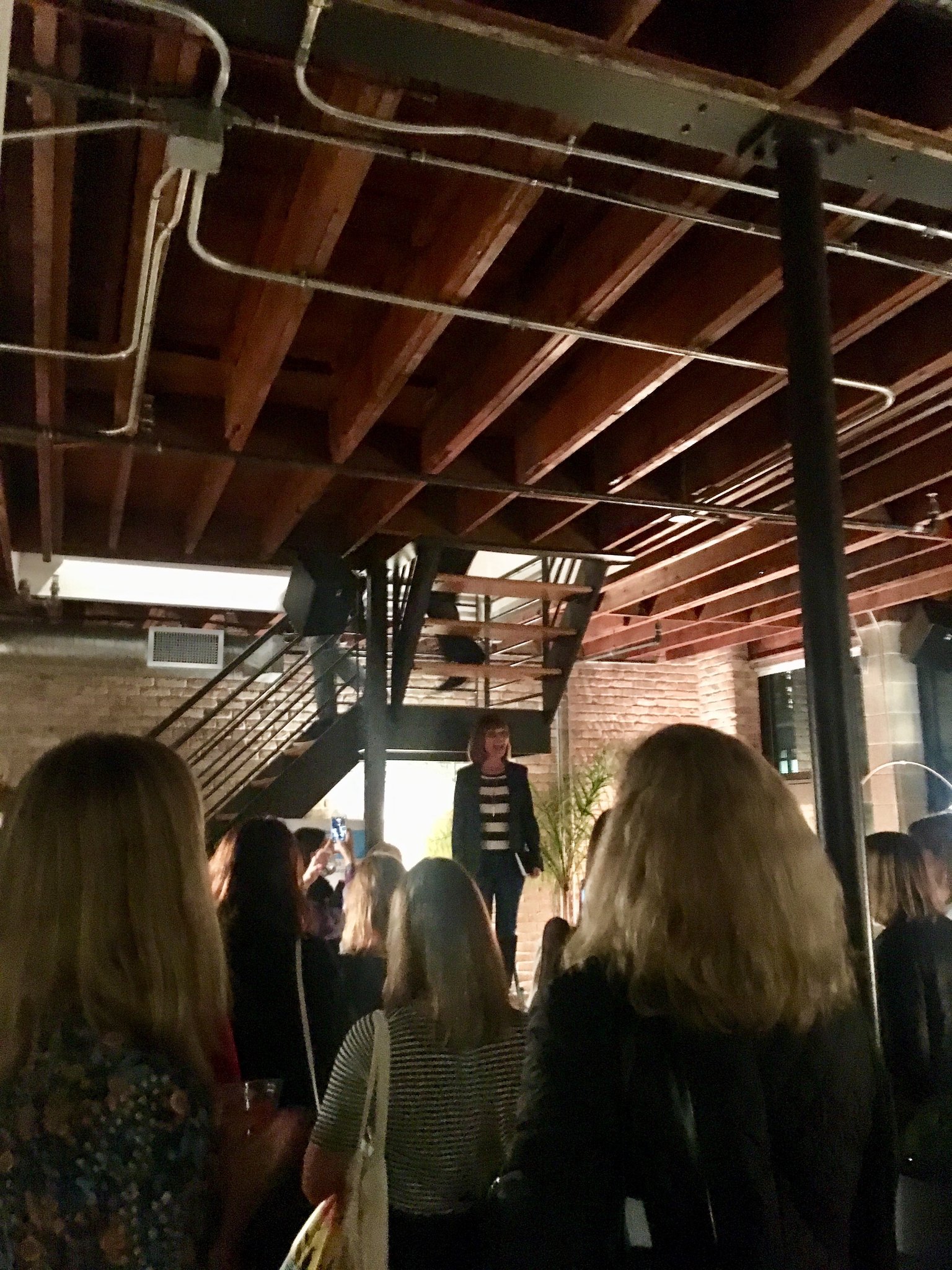 We attended a few different MassChallenge happy hour events, meeting the other companies in our Texas cohort, the first in the state. Mike and Morgan showed everyone what the re:3D team is made of in the photo booth.

We gave Gigabot X some fresh air and parked out front of WeWork Congress to demo the pellet printer to passers-by.
We were honored to share the WeTalk stage with Megan Smith, former White House CTO, and Neha Narula of MIT to explore the Future of DIY Tech with Ondi Timoner of Interloper films!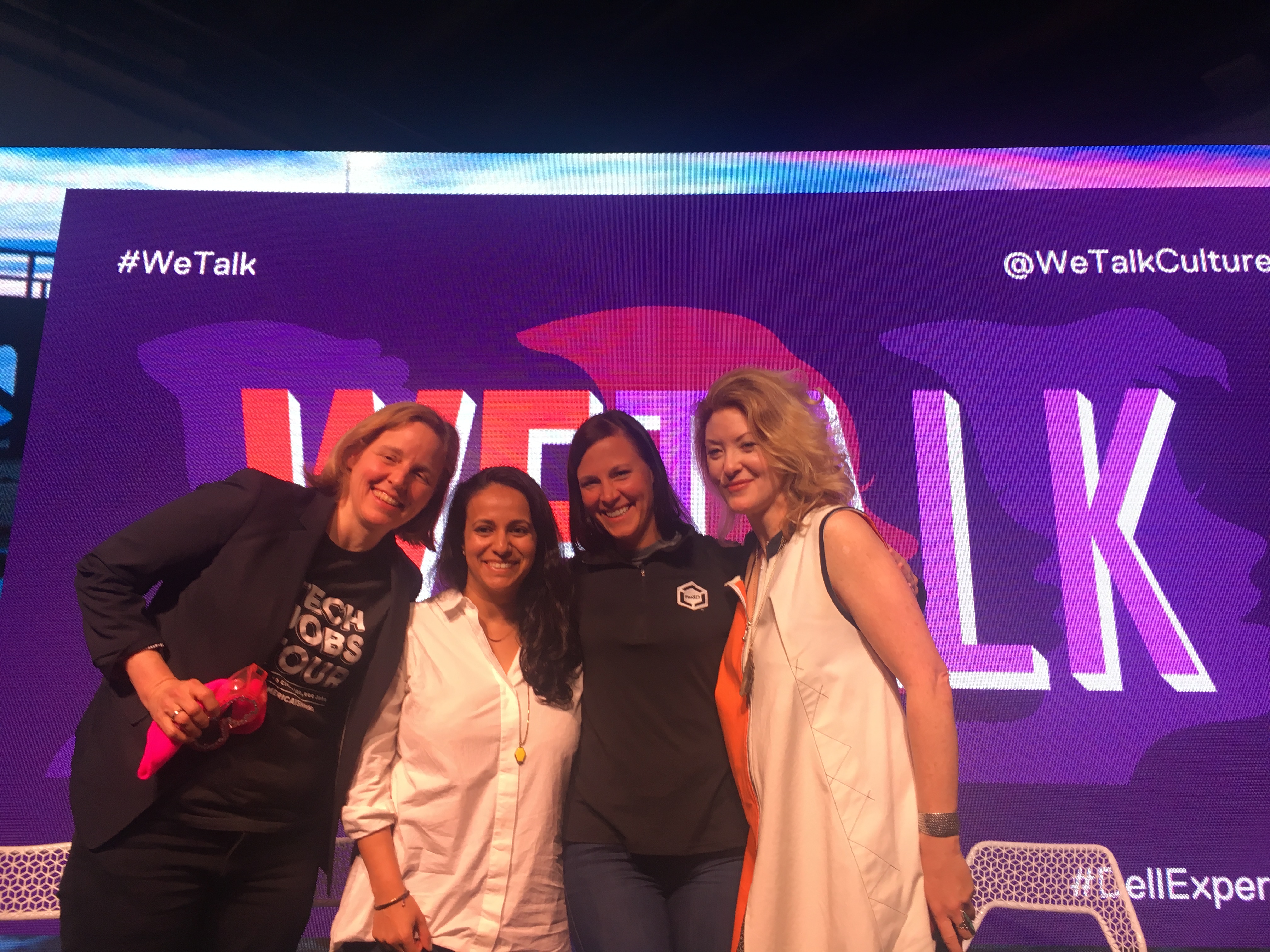 Morgan spoke at the City of Hamburg's Digital Media Women's Day Event, among a host of other women with amazing stories and advice. Morgan's talk focused around the lack of women and women of color in tech, and the importance of encouraging young girls in STEM with female role models in science, technology, engineering, and math. It was great to see some of the Parallel18 ladies in the audience!
Gigabot X got wheeled down the street to the IEEE SXSW party where we met Dean Kamen, who you may know as the inventor of the Segway (!), as well as a bunch of other inspiring folks, including a young girl demonstrating her glitter-shooting prosthetic arm.
Mike and Morgan geeked out over the 3D printed house in East Austin, a collaboration between ICON and New Story Charity. Constructed by ICON's massive Vulcan printer which lays down ropes of concrete, this proof-of-concept house cost $10,000 and under 24 hours to build. The company plans to bring that down to $4,000 as they bring these homes to families in countries like El Salvador and Haiti.
Robert went to the ProtoBuilds 3D printing meetup at their warehouse and got to meet fellow 3D printing enthusiasts, talk shop, and see some of Protobuilds amazing work (including this giant 3D printer). We brought along some of our prints from the Gigabot X and got to show off the benefits of switching to pellets to attendees.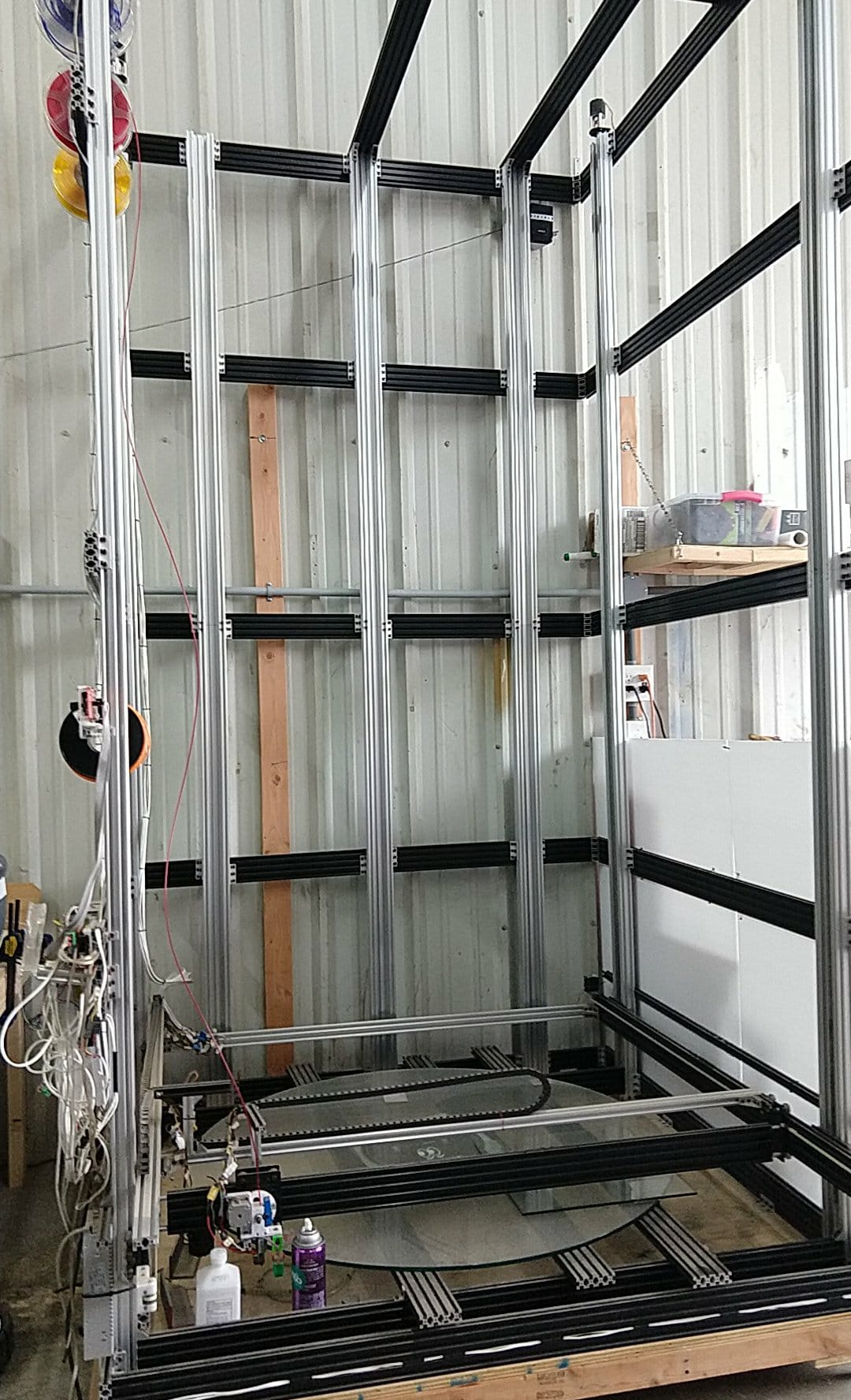 Gigabot made an appearance at the SXSW Smart Cities summit, along with other entrepreneurs committed to utilizing technology and innovation to build a better future and smarter cities. Thanks to the Walton Family Foundation, Kresge Foundation, City Lab, Austin Technology Incubator, and Austin Energy for hosting!
Samantha and Morgan hit up Capital Factory for the Bunker Labs Bunker Brews event for veteran business owners. Samantha went up for a quick lightning pitch, along with our friends from BLNDED Media, DIUX, and Think & Zoom.
The team spent our final SXSW day at the Dell Technologies Dell Experience, where Gigabot X was right at home printing in between recycled art installations like a giant fish created from plastic water bottles and fishing nets and a photobooth backdrop of circuit boards. We had too much fun chatting up the crowds, showing off pellet prints, and enjoying the Dell house. Cat also managed to win the bingo game inside, scoring a new Dell laptop for re:3D!
And almost as quickly as it began, it was over. We are so happy to have gotten the opportunity to get back to our roots and our community and launch another Kickstarter at SXSW! We're so excited to collect beta testers for our next generation of printers, and we can't wait to meet all of the trailblazers who want to be a part of it too.