Our interview with Luis has been translated from Spanish into English for the purpose of this article.
Roughly a 20 minute drive from the bustle of Old San Juan is an old civil defense base which houses the largest makerspace in Puerto Rico. Engine-4 has been there for nearly four years, operating as a mecca for hardware and IoT startups on the island. 
Cofounder Luis Torres has a background in hardware development and wanted to create a space in his own backyard to encourage these types of startups, which tend to have less places to go for support in Puerto Rico. "We created a space where university students, professors, and tech companies are all working together under the same roof developing their ideas flexibly and inexpensively so that they can become future startups in the community."
The building houses a lineup of tools well-suited for hardware fanatics: soldering stations, printed circuit board milling machines, laser cutters, oscilloscopes, and an array of 3D printers.
"Spaces like this encourage community relationships, creation, and innovation," Torres says. "They send a message that – with the few tools we've been able to acquire – we're able to create ideas that are making it out of Puerto Rico."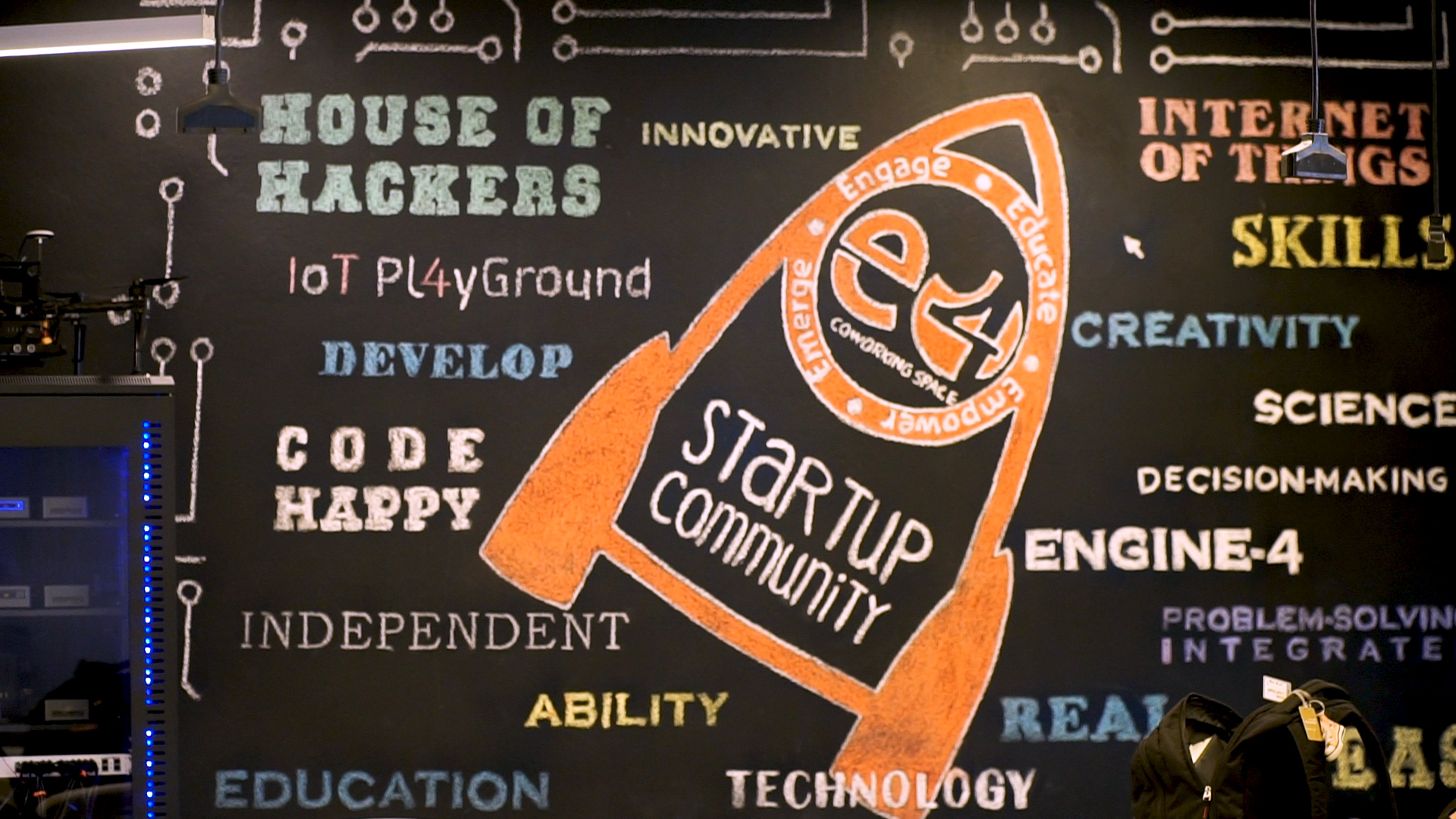 Engine-4's Gigabot story starts, as many stories in Puerto Rico do these days, with Maria. 
As the hurricane battered the island, nearby Parallel18 moved their Gigabot to Engine-4's more secure facility for safekeeping. Torres quickly sized up the machine, and the wheels began turning. "I saw the capacity of the printer and realized that, without a printer like Gigabot, there are a lot of prototypes we wouldn't be able to make."
As the resident companies at Engine-4 include a fair number of IoT developers, 3D printed housing for components is a common need. But they also house other companies with larger requirements, Torres says, like architectural firms working in urban development and startups building custom drones. These sorts of prototypes often dwarf the average desktop printer. He explains, "A printer like [Gigabot] gives us the capacity to print really large things that other, smaller printers just can't."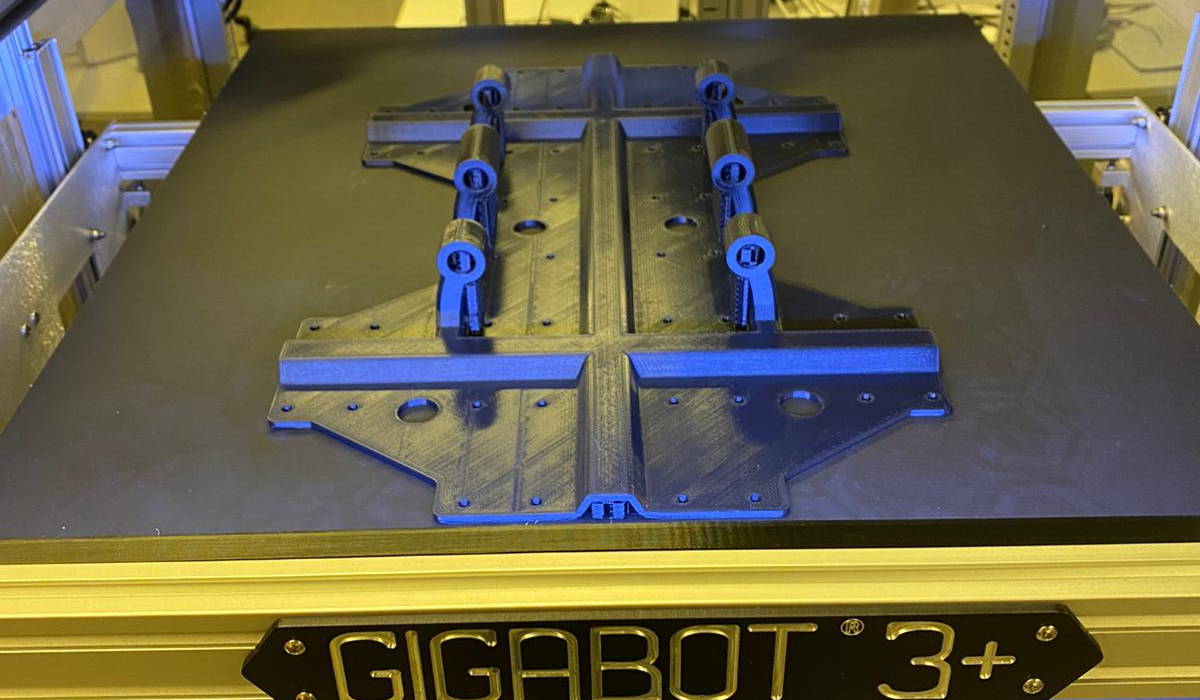 Hardware development necessitates quick, agile development. As one local startup put it, "Prototyping is a daily activity." Third party contract machining often means hefty price tags and long turnaround times, which simply aren't an option for these companies as they move quickly from iteration to iteration. This is where the in-house fabrication equipment of a makerspace can play such a crucial role. 
Torres understands that there aren't many machines out there that rival 3D printing in the world of rapid prototyping. "This is a part of our growth, and I understand that it's an essential tool for the team," he says. "To create prototypes, there really isn't another device that you can use that's not a 3D printer, and Gigabot's capacity is more than any other machine."
He's been very satisfied with their decision to invest in such a large printer. "[The goal] was achieved since the first day we opened it," he said.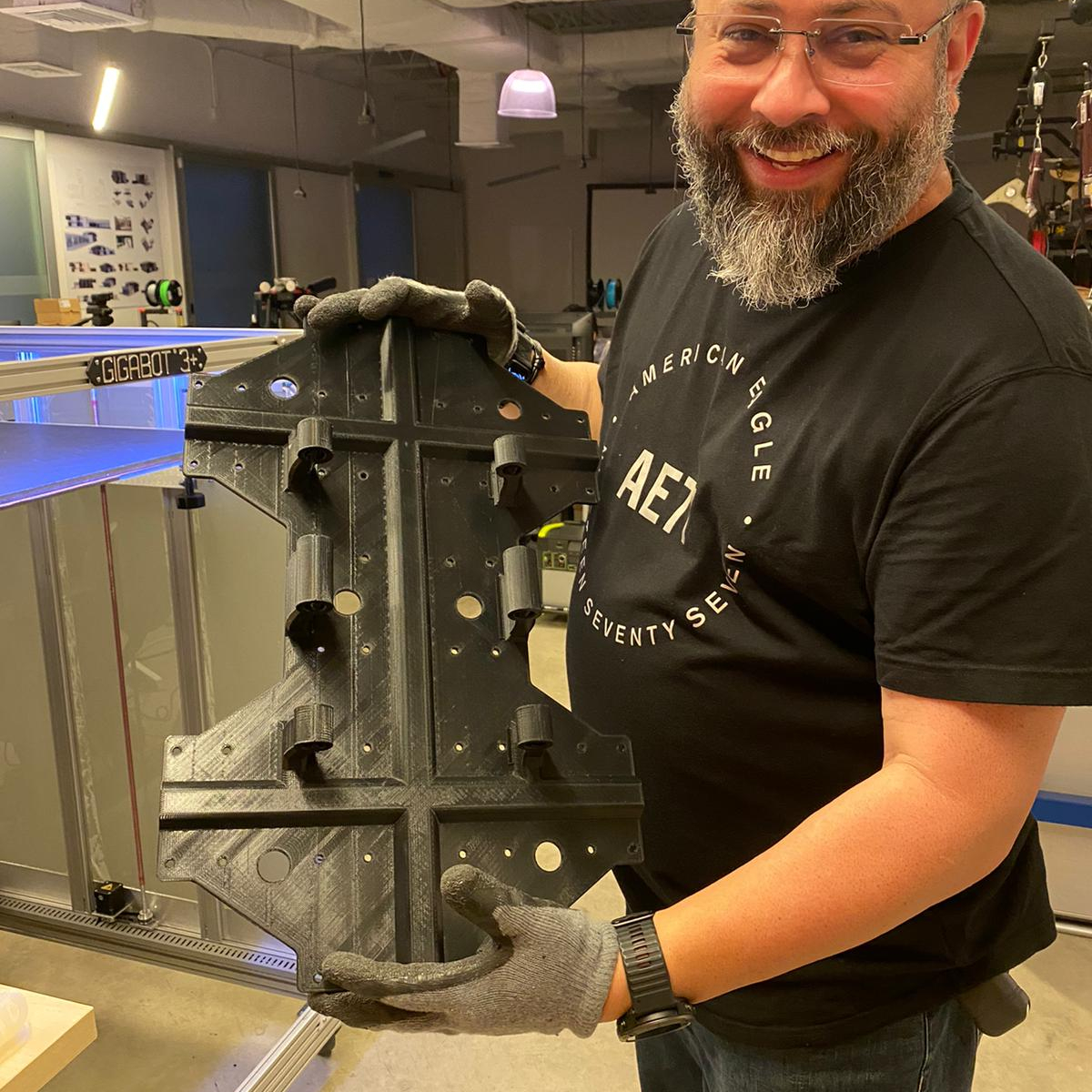 A common thread for many Puerto Rican entrepreneurs is the influence that Hurricane Maria has had on their business ventures, often spurring the creation of a company aimed at solving a problem laid bare by the storm.
True to form, some of Torres's favorite projects that have come out of Engine-4 happen to be those associated with disaster response.
One such example is WATRIC Energy Resources, a company featured in a recent Gigabot story, who used the Engine-4 Gigabot to prototype a product which condenses drinkable water from moisture in the air. Their goal is to create units for homes and public spaces to reduce the reliance on the water grid in the event of another catastrophic disruption to the system similar to the aftermath of Maria.
Another favorite of Torres's is a project involving mini weather stations in which Gigabot was used to 3D print the housing for a bundle of internal electronics. This was a part of Engine-4's work on IBM's Call for Code challenge, a competition to develop hardware prototypes for natural disaster aid. The units have been installed in different locations along the coast of Puerto Rico as well as atop Engine-4's roof.
The Engine-4 Gigabot has also been put to work 3D printing custom components for drones to be used in a disaster-response format. In one example, drones carry and drop custom units from the air via remote control, transmitting an SOS signal to emergency responders. The idea is to use the drones to summon for aid in areas that may be impassable due to storm damage.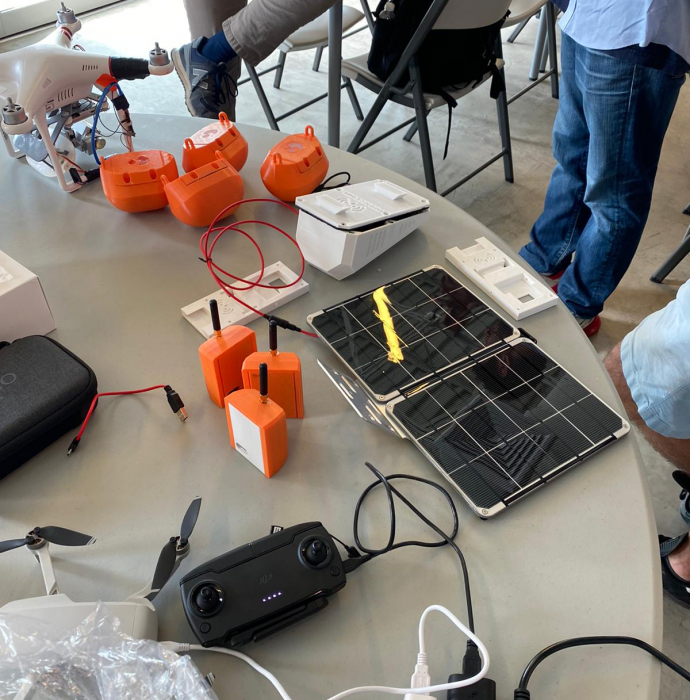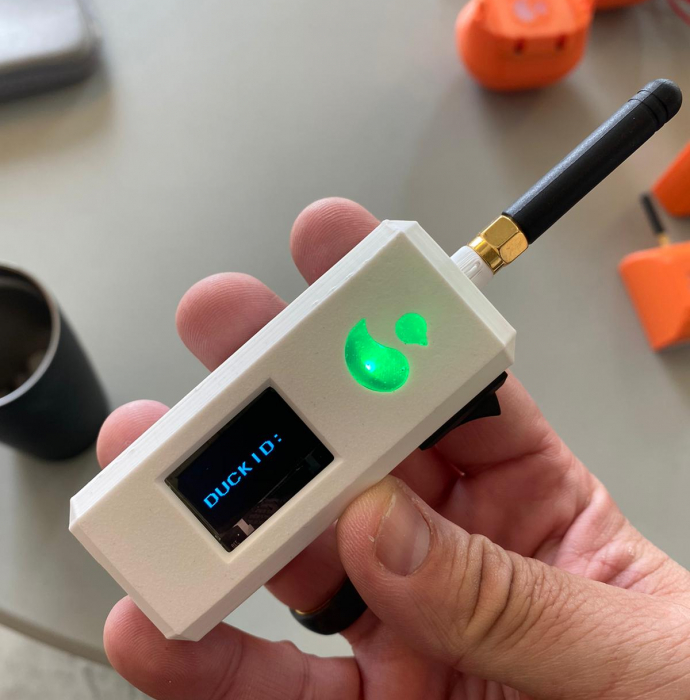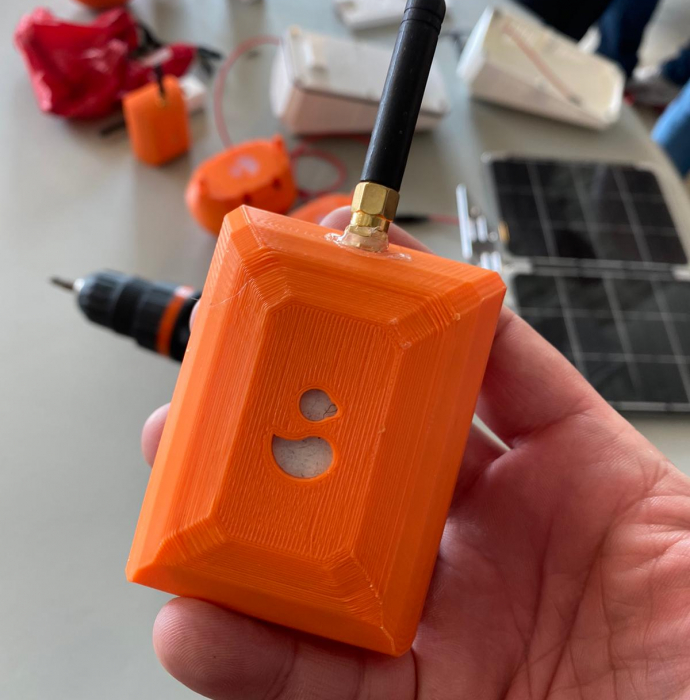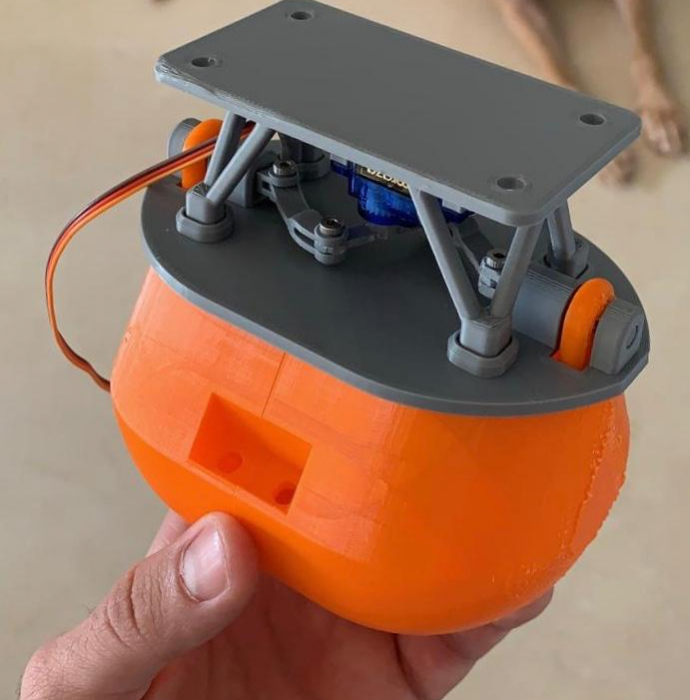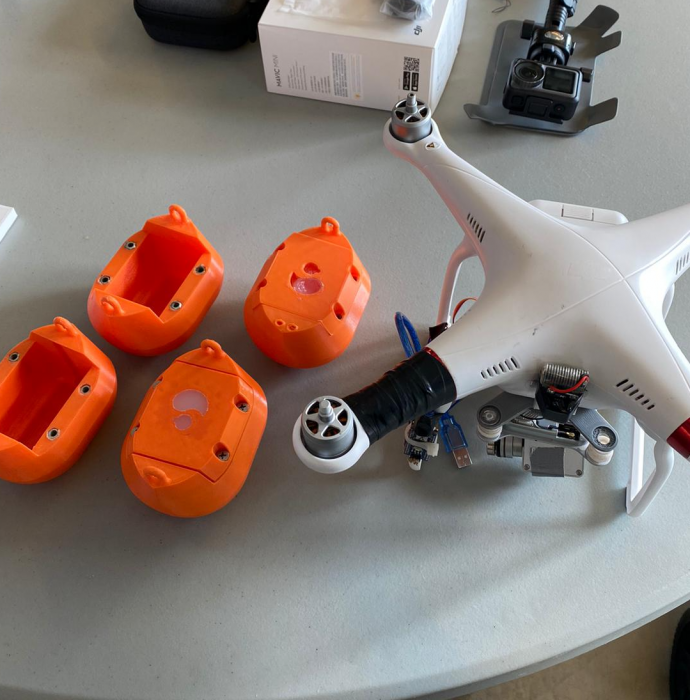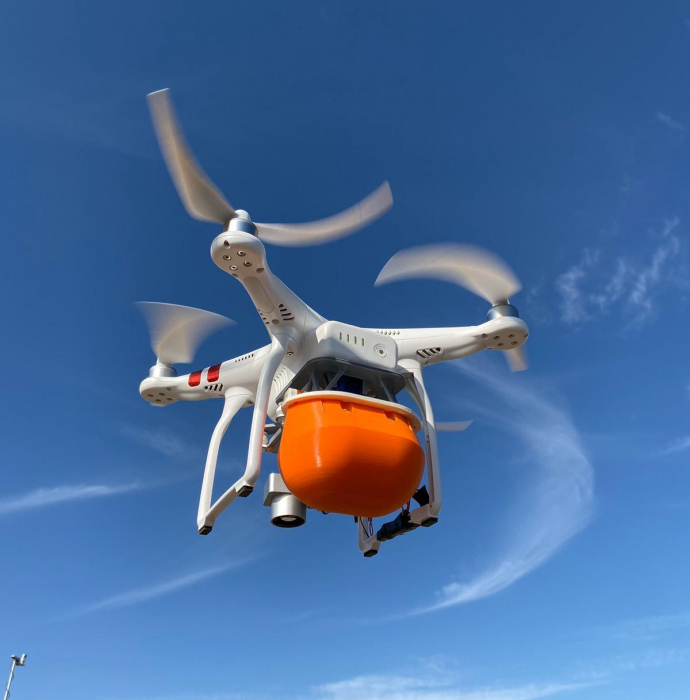 One topic that Torres is particularly passionate about is his mentorship of the local youth.
In 2019 he started a free program called IoTeen ECO Bootcamp wherein he works with students from age 10-17 on tech skills, using cases involving sustainability and the environment. Over the course of the program, the group works with electronics like Raspberry Pi and Arduino, learns how to program in Python, and gets experience using 3D printers on projects like solar panels and smart farming. The whole program culminates in a hackathon.
"They don't teach this in the schools here," explains Torres.
He gives his students all the equipment they need to learn real-world technology skills and create functional products, guiding them along a path that may hopefully spark an idea of what they want to study in university. "They don't have to wait until they're in their final year of school to decide what it is they're going to do," he says.
The Importance of Community and Unity
When we spoke in late 2019, Torres had clear visions of growth for the future. His youth tech program was slated to double in size in 2020, Engine-4 was in the process of expanding into a new wing of the building, and he hoped to get more Gigabots for the space.
And then, as it has for countless others around the globe, COVID-19 entered the picture and made everything a little murkier. In many ways the island is still reeling from Hurricane Maria, and its healthcare system is in a vulnerable position due to persistent underfunding.
But in another sense, the crisis brought Engine-4's sense of purpose as a hub for creation and innovation into sharp focus.
Torres and his team jumped immediately into action, putting their tools to use creating PPE for healthcare workers across the island. They began printing components to assemble face shields, and were able to fit up to 12 face shield prints on their Gigabot bed at one time. In the first wave of the pandemic in the spring, they were using nine printers to crank out 475 face shields a day. They have since donated 14,000.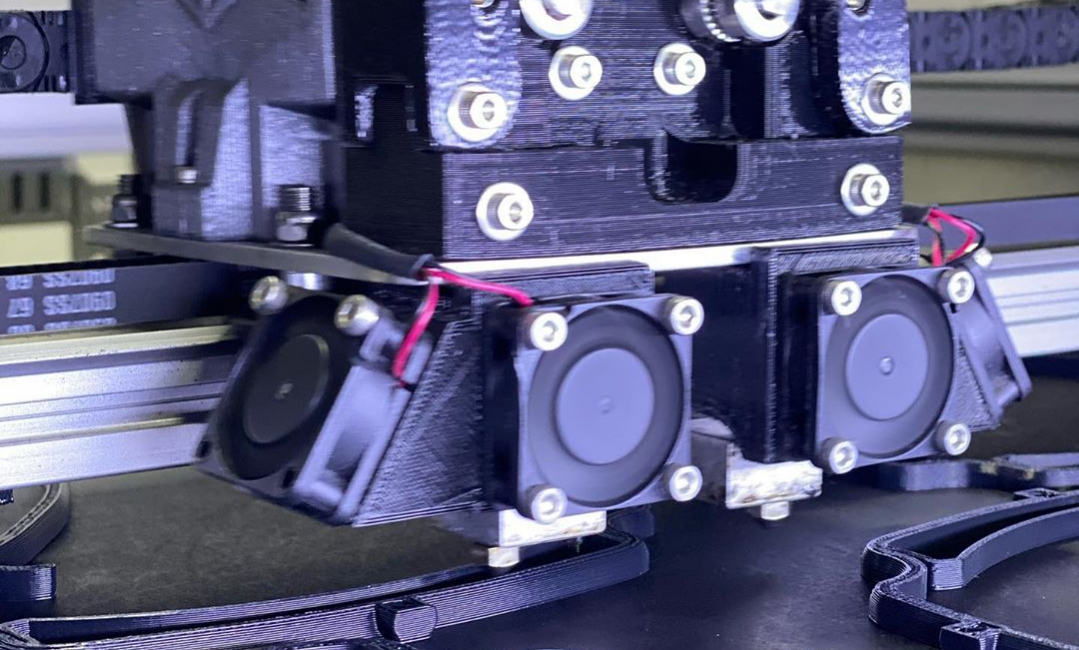 The words that he ended our November conversation with now seem to take on new meaning. 
"For the community, we need more unity between us. We need to take off our protagonist hats and focus ourselves on the same North Star, so that those who come after us can replicate [these spaces] and the community can grow like it's grown in other parts of the world. This is my advice and my words for the community."