If you're just tuning in, the winner of the Gigabot given away through our 2017 Gigaprize is an unbelievably deserving organization called Magic Wheelchair. We thought you might enjoy learning a little bit more about what they do and how they will be using Gigabot. We guarantee it'll bring a smile to your face.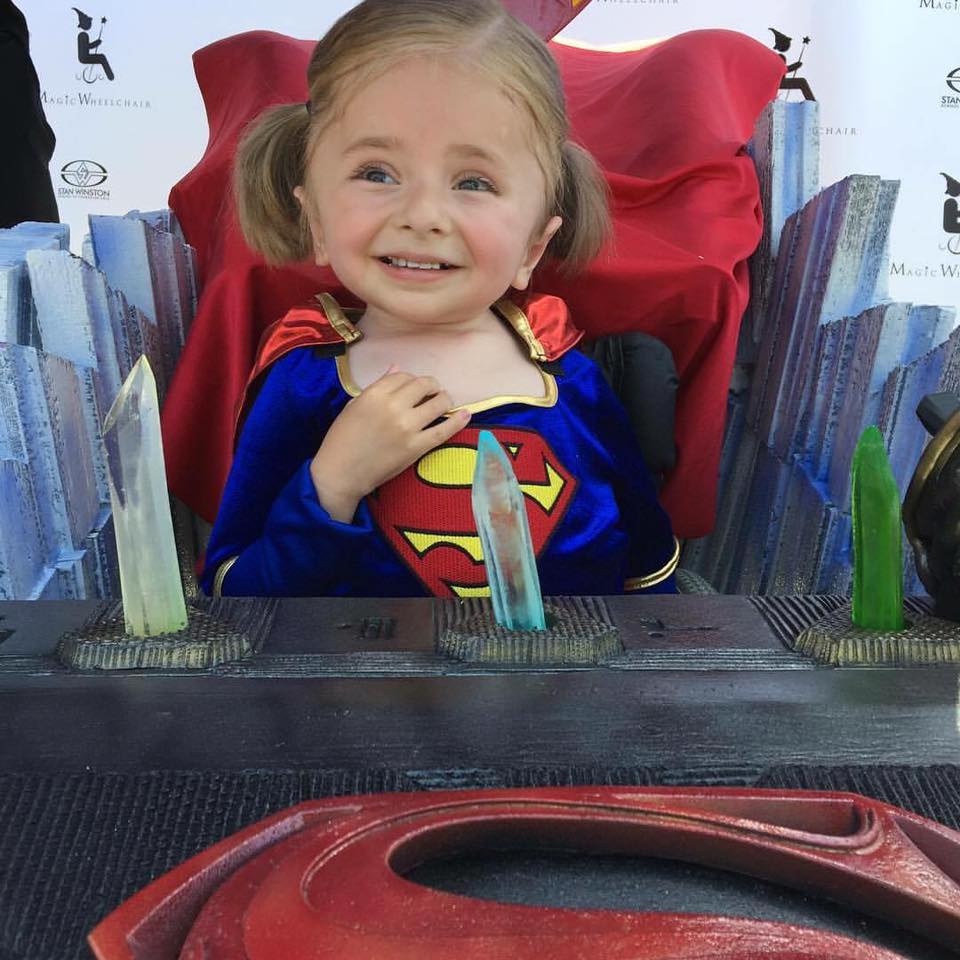 Life for kids who are in wheelchairs often have a difficult life. Sometimes their local schools have failed to get an ada inspector in to make sure it's accessible for them, they are often in and out of hospital, it can be hard for them to socialize are just some of the issues they encounter. But Magic Wheelchair is trying to make their lives a little bit better. Magic Wheelchair is a non-profit which "builds epic costumes for kiddos in wheelchairs — at no cost to families." That's a mission that resonated strongly with the public as well as our Gigaprize judging panel, ultimately crowning this Oregon-based organization the winner among a strong group of contenders.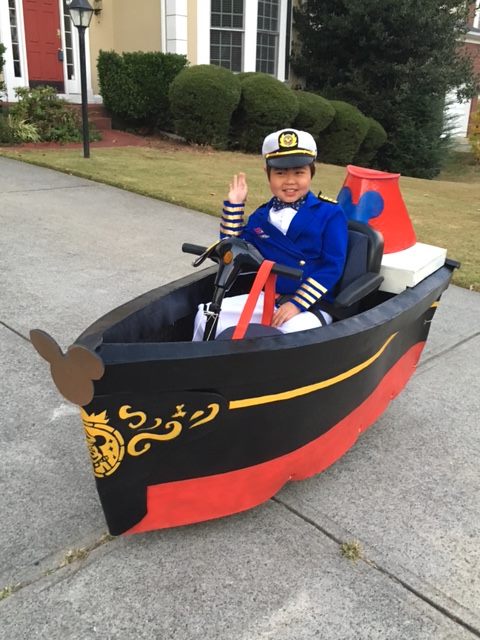 The idea was born out of a father's love and creative energy. Ryan Weimer, the brainchild behind it all, conceived the idea after making a costume for his then three-year-old son, Keaton, who has Spinal Muscular Atrophy. The experience was life-changing and eye-opening for both Keaton and Ryan.
People seemed to look past his "disability;" they looked past his wheelchair and saw this cool kiddo cruising around in a pirate ship. Where normally other kids who didn't know Keaton would stare from a distance, this costume created an immediate and intense level of inclusion. Kiddos swarmed him in his Pirate Ship Costume! That experience was amazing for all of us. As a dad, I looked with tears in my eyes as I finally was able to see people looking at my son like I do. I thought about other kiddos and families like mine that would, in my mind, love to have this same experience. That is the origin story of Magic Wheelchair.
Magic Wheelchair was born.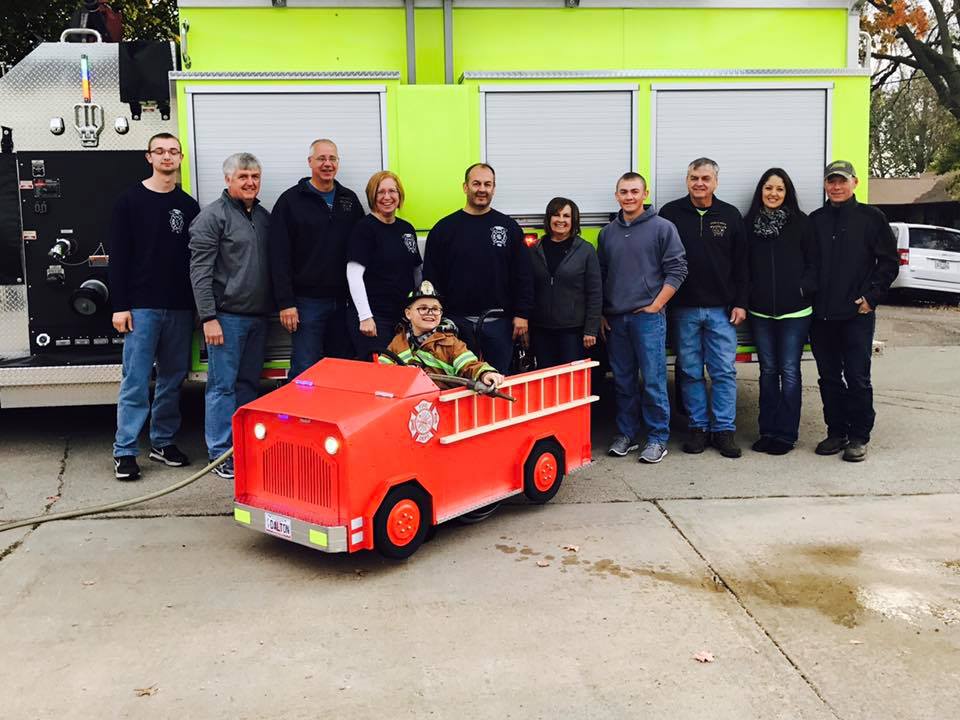 "We have a Builder's Manual which lays out the process, helps our volunteers put a build team together, and also helps them in getting their community involved by fundraising and reaching out for local community support," Ryan explains. "This is a wonderful way to build awareness in a community about families and kiddos like mine."
Their first year, the organization built eight costumes, tripling to 24 their second year, and topping out at 50 last year. Their volunteer-based process and Builder's Manual allows them to have a wider reach than if they were to rely on just one centralized headquarters team. "These are built all over the country! Local builders building for local kiddos."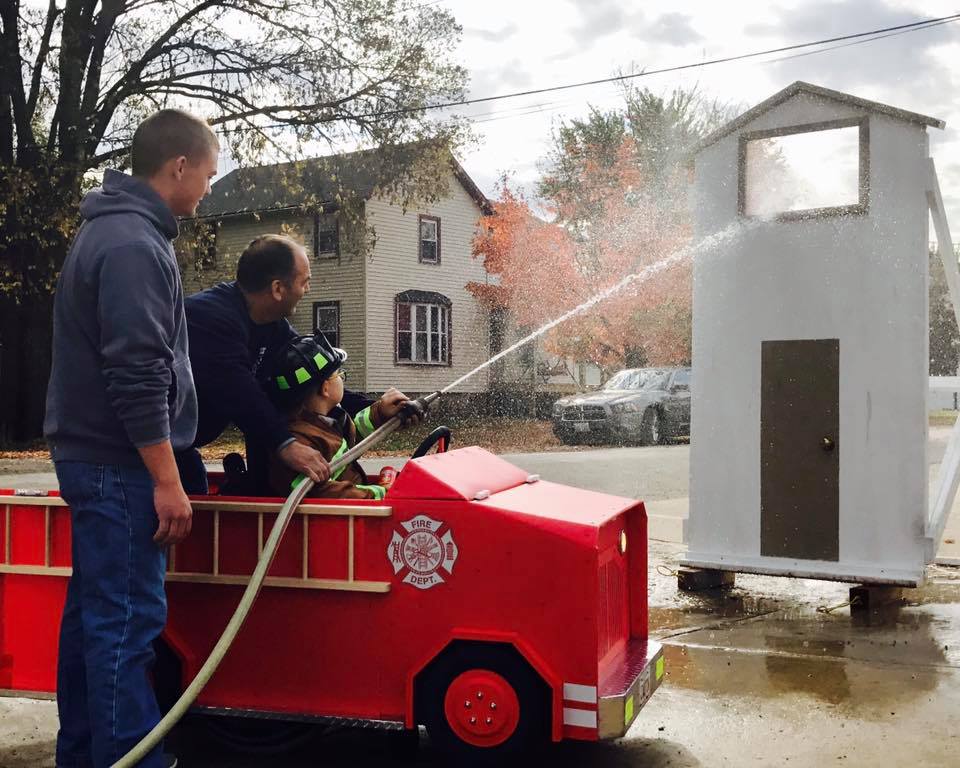 They've also received some amazing support along the way, building a relationship with the Stan Winston School of Character Arts. "The co-founders Matt and Erich both serve on the board of Magic Wheelchair, and as part of this amazing connection all of our volunteers get access to the school," Ryan says. "We have cream of the crop special effects artists helping our build teams! The school has completely changed how I take a build on."
The Magic Wheelchair and re:3D Worlds Collide
Costume-building has always been a strong use case for 3D printing.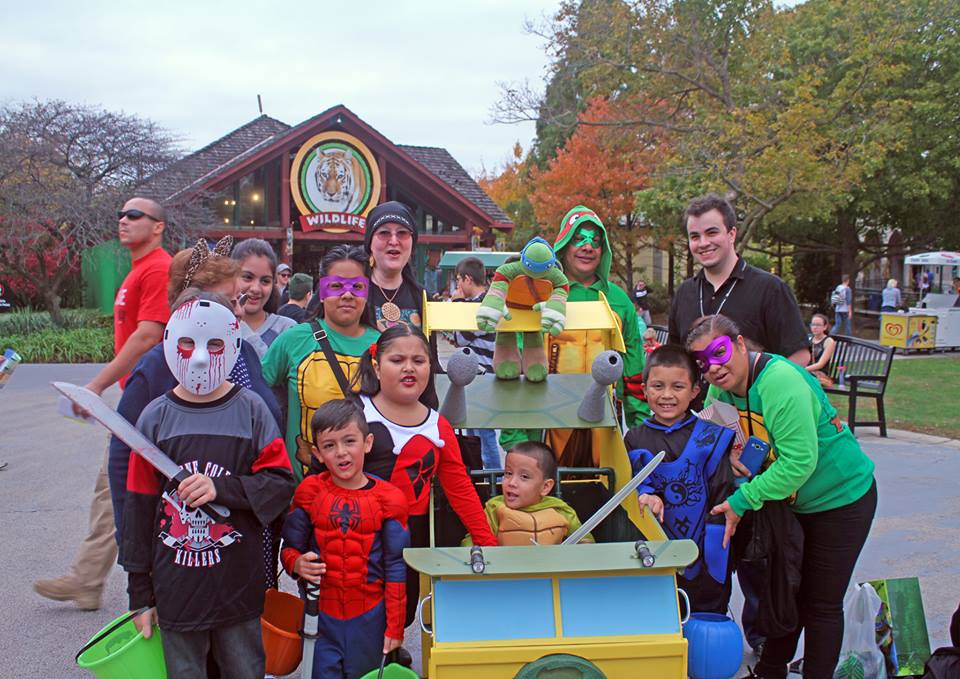 It's often faster and cheaper than the alternatives, which could be anything from building and sculpting pieces by hand (time-intensive), or getting custom pieces made by a third party (costly). 3D printing also allows for quick and easy replication of parts- design one piece and you can just as easily print several for multiple costumes. We have quite a few Gigabot owners making custom costumes for Halloween, Comic-Cons, and cosplay events.
Through the collision of these two worlds and the power of social media, word of the Gigaprize found its way to Ryan.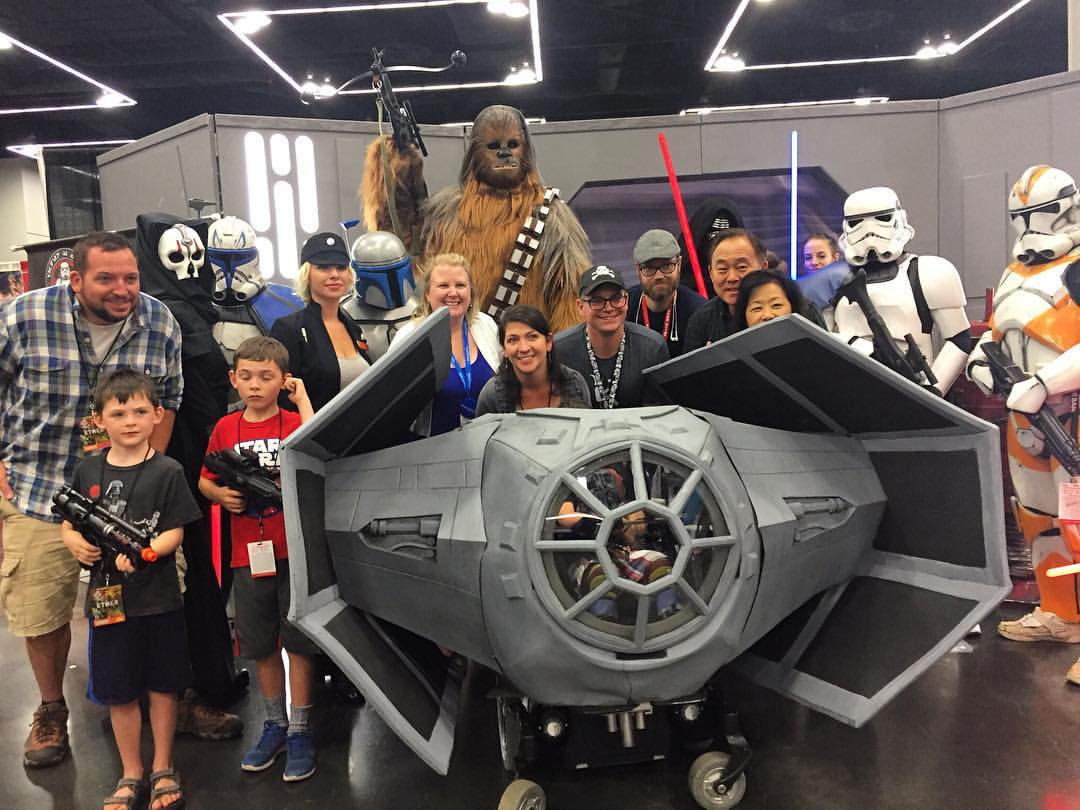 "We had a volunteer who met us at the Salt Lake City Comic-Con send us a message through Facebook to apply," Ryan recounts. "We saw the opportunity and knew we had to go for it!"
The value of this technology in their line of work is unbelievably exciting to Ryan and the Magic Wheelchair team.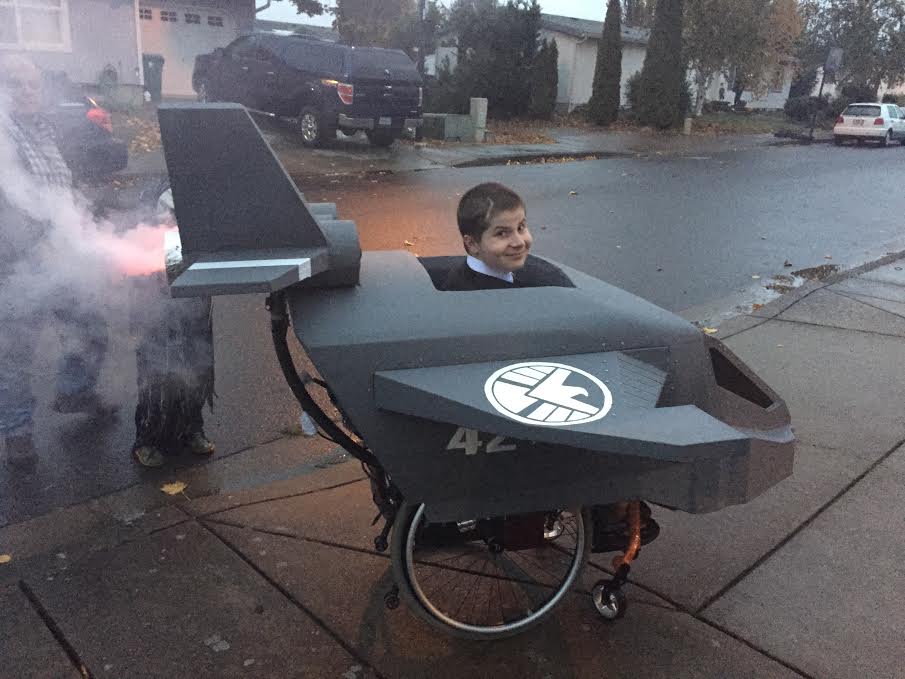 This allows us to do so many things in-house: from building kits, to making builds easier, to being able to do really specific detailed pieces and duplicating them for future builds. It really adds to that epic quality that we can kick out. 3D printers are quickly becoming commonplace in fabrication and special effects, so it's going to be incredible having such an amazing printer in our hands. We have already had some 3D artists reach out to help, and we have a solid connection with Pixologic and the Zbrush community. Sky's really the limit here!
Future Plans: Shoot for the Stars
Magic Wheelchair's impact and growth each year has been nothing short of impressive, and 2018 is panning out to be no different.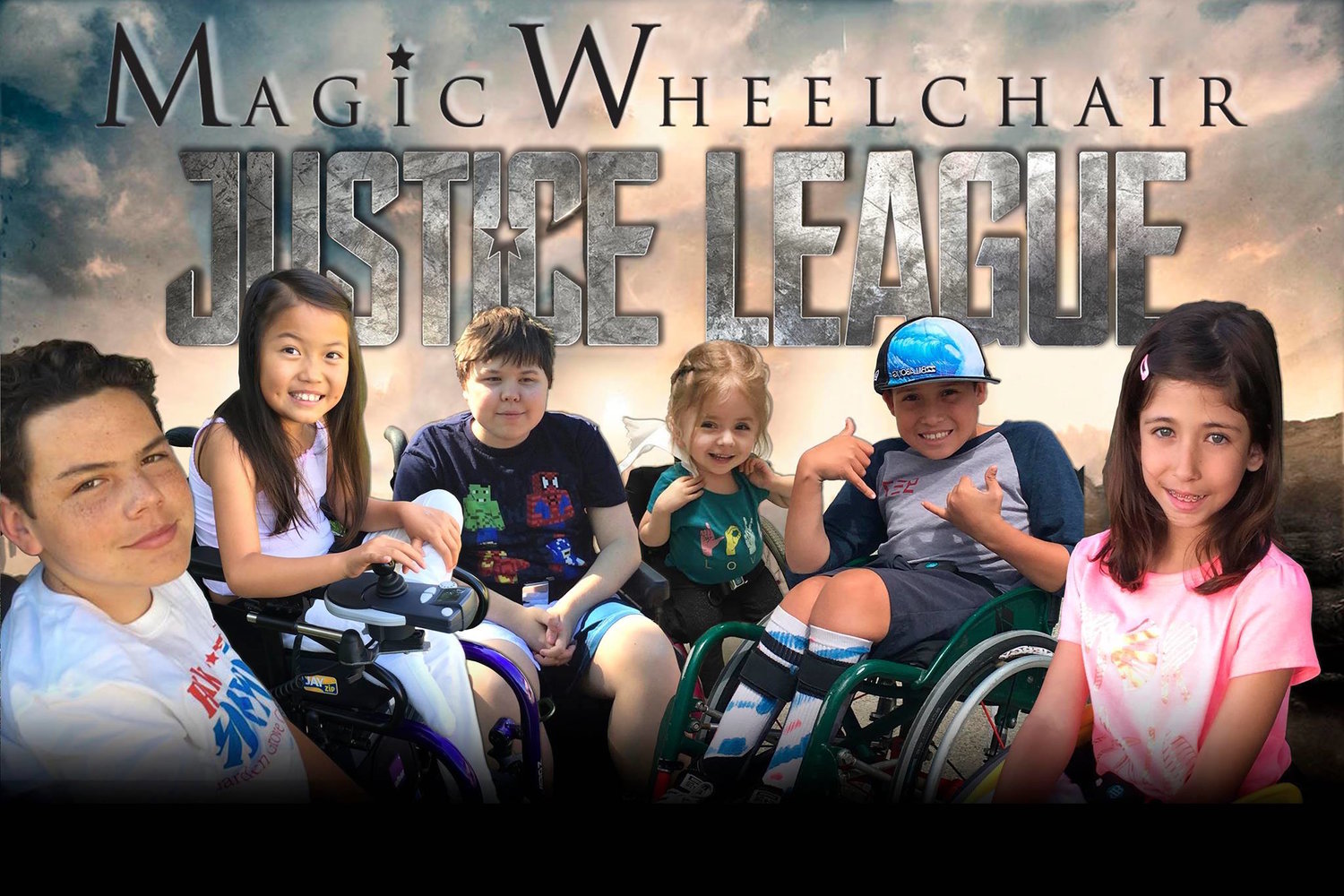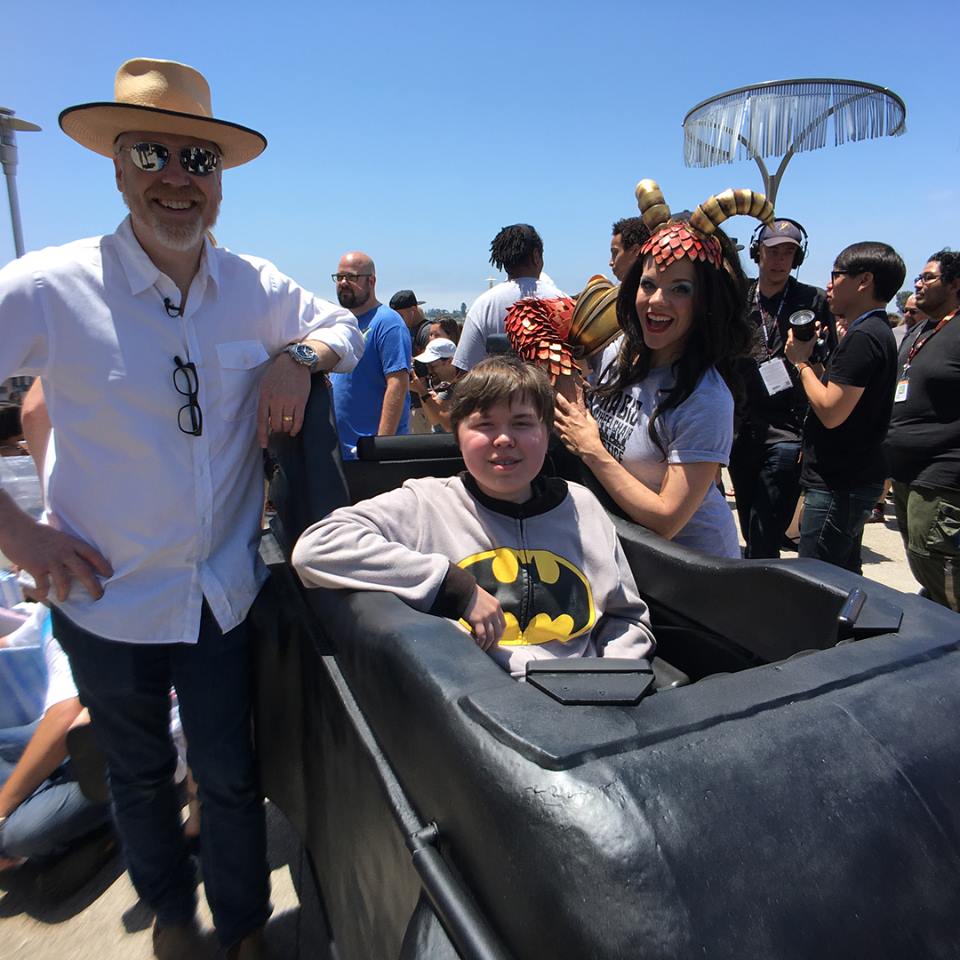 "This year we will be headed back to San Diego Comic-Con for a Star Wars-themed set of builds," Ryan says. "We're stoked!"
He's especially thrilled that they're collaborating with artists that currently work or have worked in the Star Wars franchise.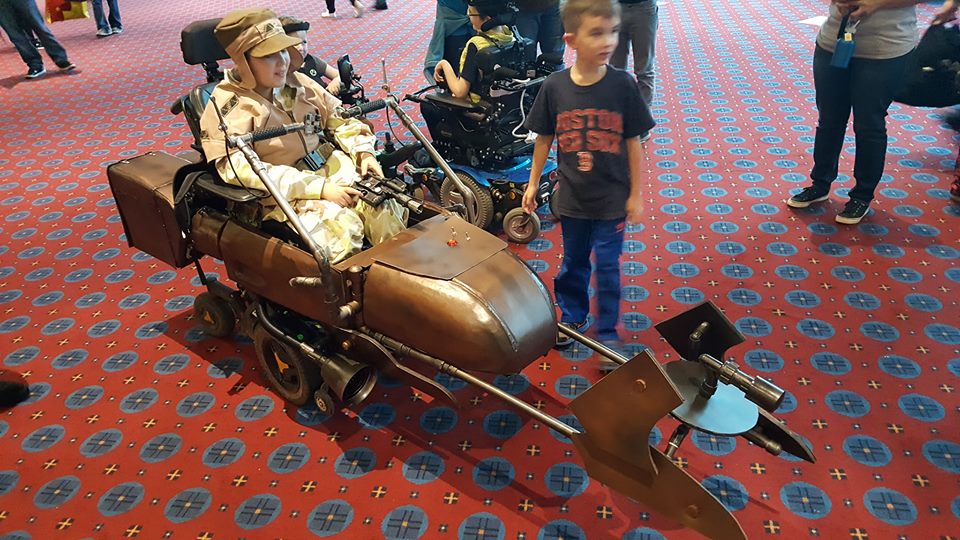 Our goal with each Gigaprize we run is to get Gigabot into the hands of a deserving group who will put the machine to work doing good. Magic Wheelchair absolutely exemplifies this.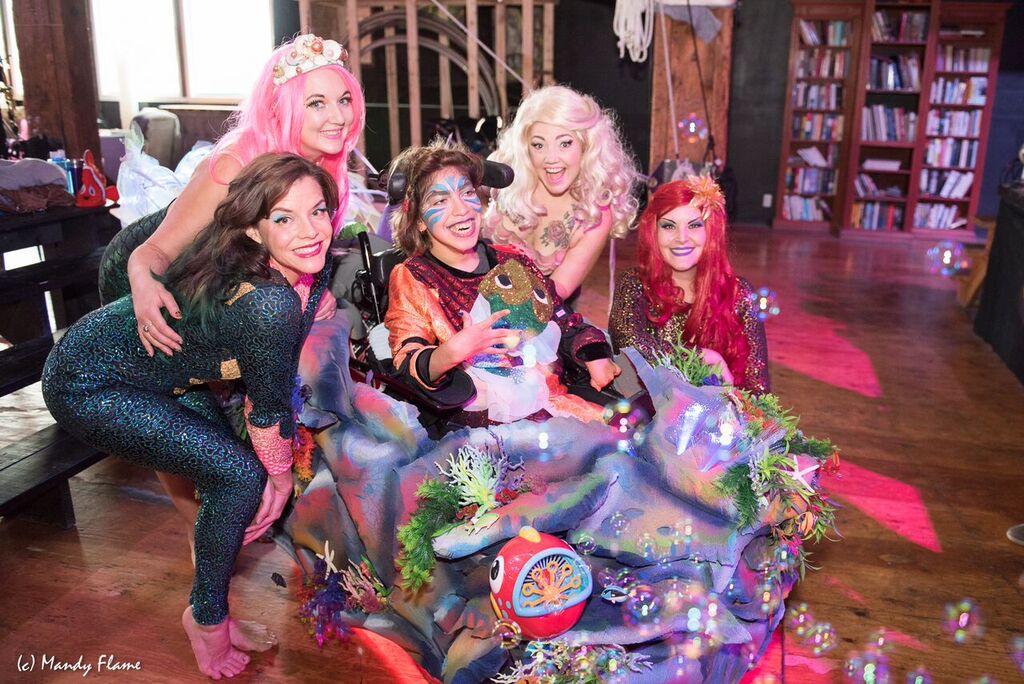 The work they do has ample room for a 3D printer to make a serious impact on their process, with the goal of allowing them to grow their reach by creating costumes faster and more affordably.
Magic Wheelchair's impact is very real for the recipients of their work, which, as Ryan explains, transcends the category of "costumes." "What we really are building are experiences," Ryan explains. "Experiences that allow that barrier of 'disability' to essentially be swallowed up by these epic costumes."
Ryan has been able to see that experience firsthand from day one when he built the very first costume for what would end up being Magic Wheelchair's first recipient: his son Keaton.
"Keaton mentions this in every interview when he is asked what is his favorite thing about these costumes," Ryan recounts. "Without skipping a beat he says, 'I feel included.' It's such a beautiful thing."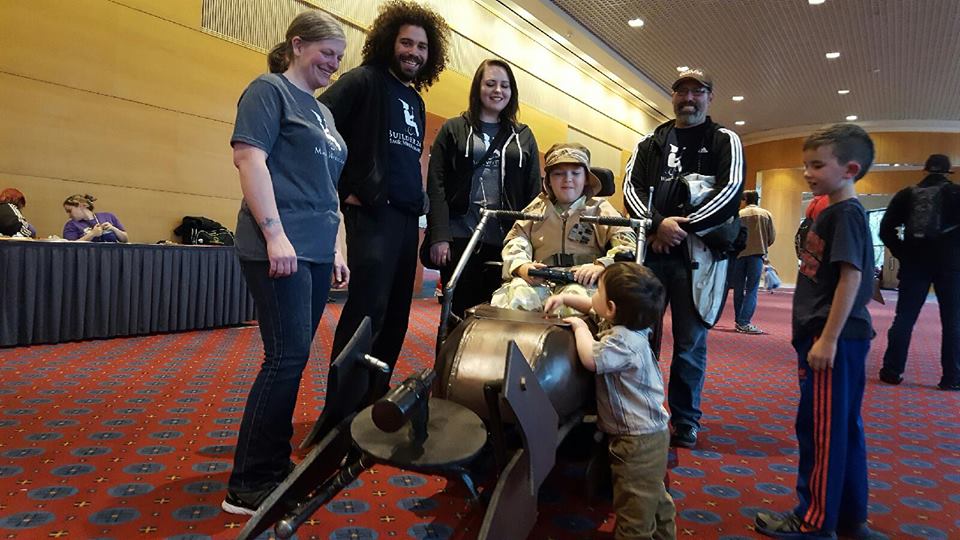 Magic Wheelchair relies on its network of hardworking and selfless volunteers. Consider volunteering your time for an experience that's equally as rewarding for the people behind the costume as it is for the one wearing it. Learn more: https://www.magicwheelchair.org/volunteers