And that is a wrap folks! Gigaprize 2023 is in the books, but our winner, Brookwood in Georgetown, is just getting started on their 3D printing journey! Brookwood in Georgetown is excited to use their Gigabot 4 to aid in producing ceramic molds and training for their vocational community that provides meaning work for adults with functional disabilities. Their final products the find their way onto the shelves at their award winning giftshop in Georgetown, TX.
We had many amazing applicants this year and it was an incredibly tight judging process, with our final 5 contestants (I Want That Leg, Re-Inventa, Sew-Printed, Centro de Aprendizaje Educarte and Brookwood in Georgetown) being separated by less than a point. A huge thank you goes out to our wonderful judges – Khaalid McMillan, Sabine Berendse, Kameco de los Santos, Sonakshi Senthil, Josh Pridmore, Scott Austin Key, Jason Kessler, Sakshi Shah, Dr. Andrea Santos, Ama Fofie, Erik Hausmann, Lillian Ferrell & Lindsay Shwartz for bringing their expertise and industry experience to our judging process.
As a bonus, our Partner Organization AmericaMakes, will provide America Makes Education and Workforce development portfolio assets and training to the selected organization, meaning Brookwood in Georgetown will be onboarded into the AMNation! To learn more about America Makes, please visit their website at www.americamakes.us!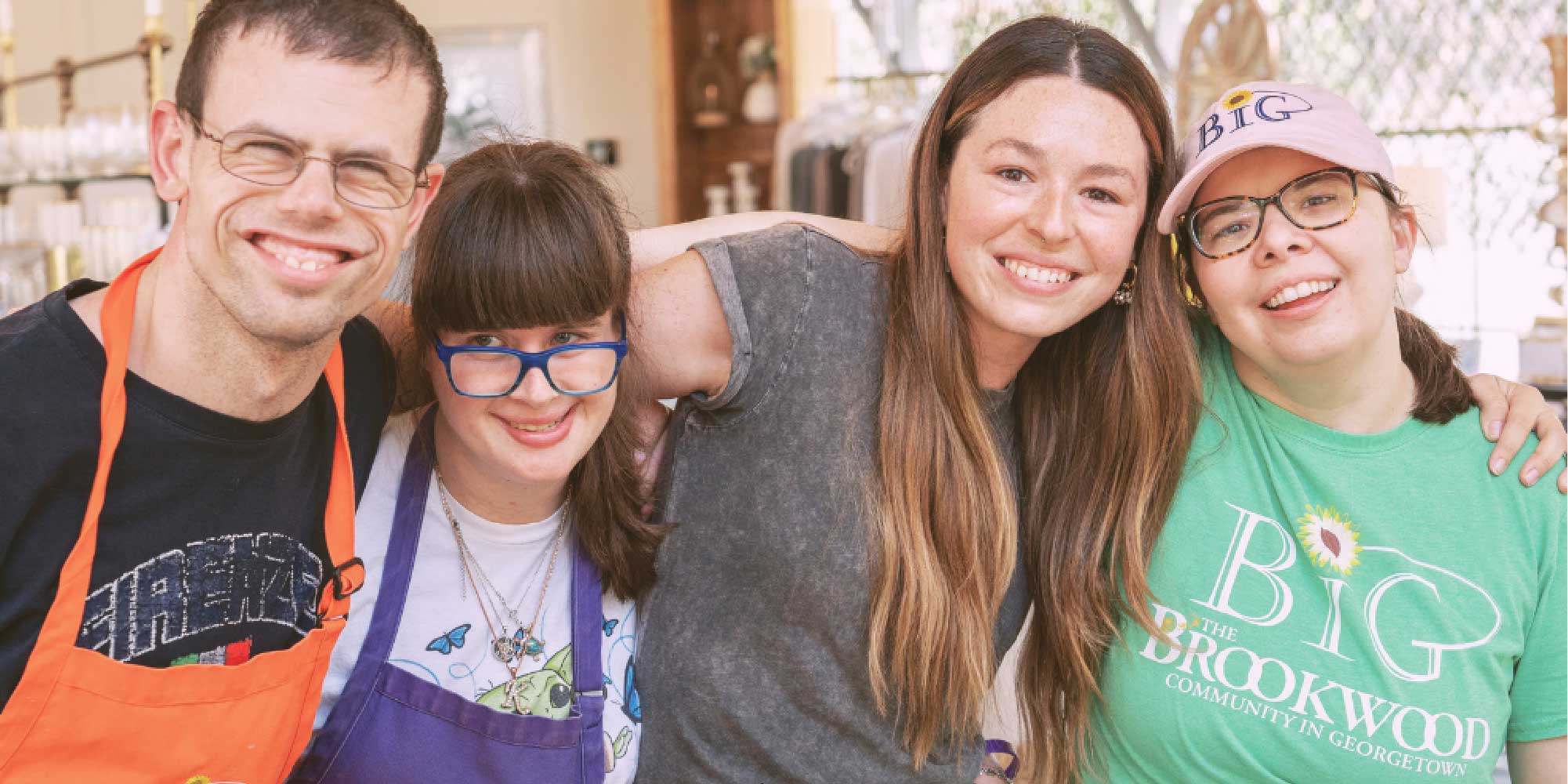 A MESSAGE FROM BIG, 2023 GIGAPRIZE WINNER:
BiG has a vision of an inclusive, empowering world for adults with special needs. This marks a paradigm shift in the way that society typically views these individuals. We provide training and support for our Citizens to succeed in modified job tasks, allowing them to experience the dignity and satisfaction of accomplishing real work. Winning the Gigabot will allow us to dream and create in new and innovative ways for our Citizens to succeed. From making molds for our clay enterprise to creating adaptive tools for our Citizens to participate in our pie making kitchen—the sky is the limit! We are beyond grateful!
I am so thankful to have been a part of this journey, and cannot wait to see what amazing things Brookwood in Georgetown will do with our Gigabot! I hope that the runner up will continue to follow re:3D and apply for our next Gigaprize!