It's with a huge amount of excitement, humility, and gratitude to announce that we have made it as one of the top 16 startups of the inaugural MassChallenge Texas! It's been an incredible journey for our team to date to now be one of the top 16 startups from the 84 participating companies that hailed from 11 different countries across industries of high-tech, social impact, health, life sciences, general consumer products, and clean technology. We've been so inspired by the amazing entrepreneurs who make the magic happen of these 84 companies including companies like our fellow #HurricaneStrong Parallel 18 accelerator participants in Puerto Rico, Brands Of.
Other highlights from MassChallenge Texas to date have been receiving one of the People's Choice Awards at the MassChallenge Texas Startup Showcase. Also, getting the ongoing mentorship and support from the MassChallenge team including getting to hire an amazing intern thanks to MassChallenge as well as receive incredible expertise and connections. These MassChallenge resources of knowledge and talent, exposure, and the inspiring fellow entrepreneurs part of this cohort make us so proud to be part of this community and are integral to where we are today.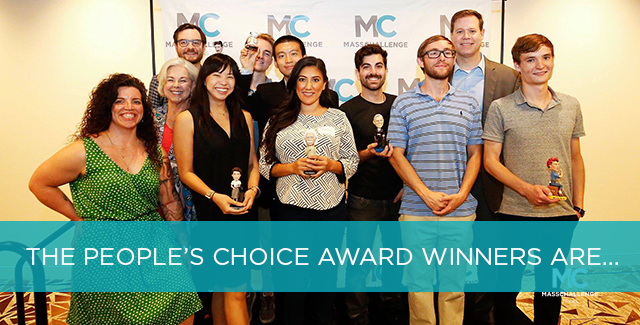 During our time at MassChallenge Texas since the program was announced in February, we've made huge strides including launching Gigabot X securing beta users around the world with a successful Kickstarter. Gigabot X is a large-scale 3D printer that can print from reclaimed plastic, and as of now is actively printing from FOUR different types of plastic waste. Also, we are geared up to launch the largest 3D printer to date in the re:3D family this fall – Terabot – that boasts a 36″ inch cubed build volume. We've also launched a full enclosure called the Gigabox Enclosure for our 3D printers as well as acquired PRINTinZ, one of the first 3rd party accessories that became commercially successful in the build surface market.  We've invested in building our applied R&D hub in Puerto Rico where we'll continue to evolve the use of 3D printing technology in pursuit of a circular economy, decrease dependence on imports, and build a vibrant community of fellow problem solvers reimagining the ways in which we use technology to build a collective future, such as 3D printing hurricane relief and recovery efforts in Puerto Rico. We've continued to collect stories of impact from our customers in 50+ countries and across industries such as education, manufacturing, research, health science and beyond. And we've hired 6 new teammates and are still looking for 20+ more 3D printing enthusiasts to join the re:3D team (check out these positions…and tell your friends!).
All this is to say that since we joined MassChallenge Texas – thanks to the support of this global community and experienced mentorship– we've taken flight even faster on the trajectory of our vision.
So after giving a 10-minute pitch and 10-minute Q&A session to a panel of mentors and judges the other week, we have landed where we are humbly today as one of the top 16 startups of this MassChallenge Texas. As if we weren't already in awe enough of our cohort of 84 companies that comprised the inaugural MassChallenge Texas, this final 16 also includes 3 veteran or military-owned companies along with us, Sempulse and Abraxas Technology (shoutout to you Bunker Labs for the support!). We also join the ranks of 12 Texas-based companies along with – Abraxas Technology, Aquasprouts, Cloud 9, EQO, GrubTubs, Popspots, Sempulse, Tiny House Coffee Roasters, ZPeg, Cloud Dentistry and Novothelium. As well as share industry knowledge and excitement with fellow finalists Partboyz Auto Parts, The Mentor Method, Pay Your Tuition, and Augmenta.
To be amongst these 84 companies and now these top 16, without a doubt, already makes us winners to be considered compatriots of companies at this caliber of innovation and impact who share our values of building companies intent on making this world better off than we found it. That said, today (August 1st) we pitched to another panel of judges in pursuit of a share of the $500,000 equity-free cash prizes to be awarded at the first MassChallenge Texas Awards Ceremony taking place on Wednesday, August 15 in Austin, Texas at Hyatt Regency Austin. At that event on the 15th, we'll be bringing along Gigabot X to show everyone in person 3D printing from FOUR different types of waste and we're hoping to earn funds (such as the People's Choice Award!) to fuel an even faster production of these 3D printers that will use garbage to fuel solutions to big problems. Thank you, MassChallenge. #DreamBigPrintBigger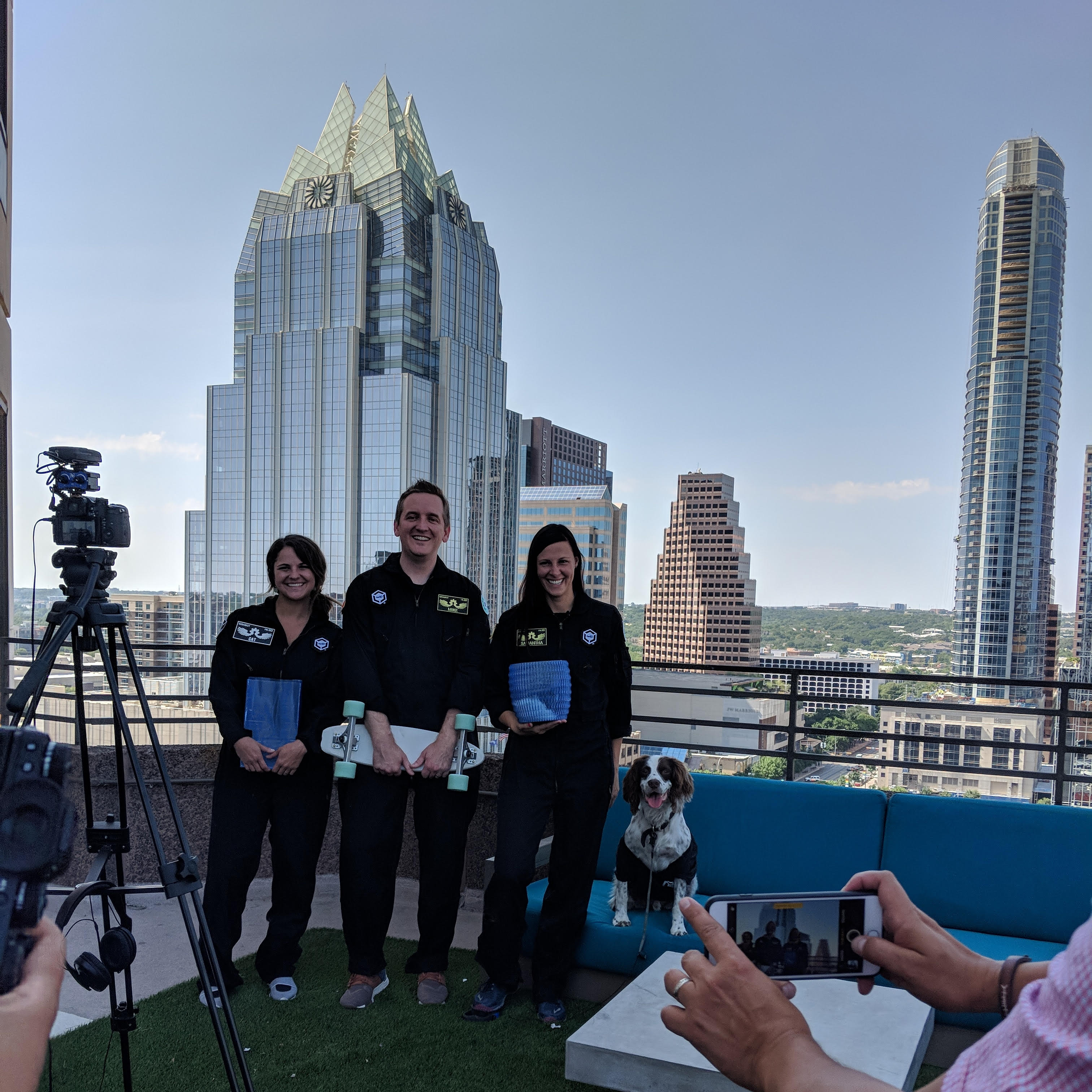 About MassChallenge: MassChallenge is a global network of zero-equity startup accelerators. Headquartered in the United States with locations in Boston, Israel, Mexico, Switzerland, Texas, and the UK, MassChallenge is committed to strengthening the global innovation ecosystem by supporting high-potential startups across all industries, from anywhere in the world. To date, more than 1,500 MassChallenge alumni have raised more than $3 billion in funding, generated more than $2 billion in revenue, and created more than 80,000 total jobs. Learn more about MassChallenge at http://www.masschallenge.org.